Great Escape: Beating 'The Curse of Christmas'
If you find yourself bottom of the Premier League come December 25th, the chances are you'll be playing in the Championship next year. But these 3 stories of Christmas miracles show that it's by no means a lost cause, and there's still plenty left to fight for.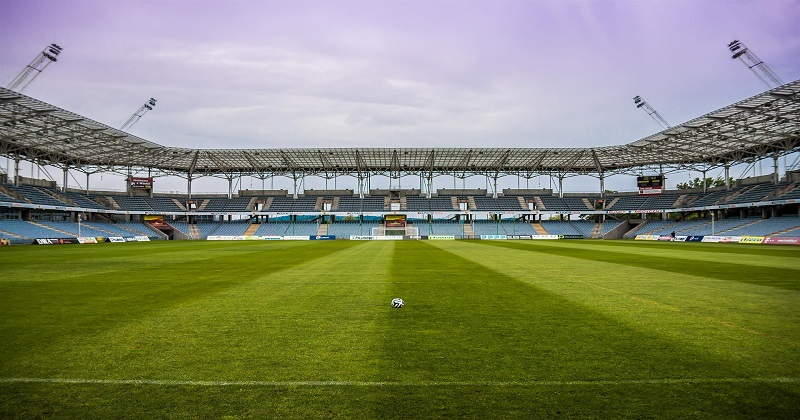 Anything can happen in football. You know it, I know it and your neighbour's dog probably knows it: absolutely nothing can be taken for granted in the beautiful game.
When Leicester City are winning the Premier League and David Moyes is still getting jobs in the top flight, you'd be hard-pressed to find a clearer indication of how football is as unpredictable as Romelu Lukaku's first touch.
But, then again, some things in football are a dead cert. The officials are going to get abuse for the full 90 mins, regardless of whether they're getting decisions right or wrong. Antonio Conte will go absolutely mental on the touchline after Chelsea score. Arsene Wenger will spend the majority of the first half struggling with his coat zip.
These things are all almost 100% certain to happen over the next few weeks, while similar odds would have to be applied to a club succumbing to 'The Curse of Christmas'.
Over the years, it's become widely accepted by football fans that if you're bottom of the Premier League on Christmas Day, you'll be getting relegated at the end of the season. So, if your club find themselves rock bottom while Santa Clause is on his grand world tour, you might as well go ahead and book those train tickets to Leeds and Sheffield- because that's where you'll be playing next season.
However, in recent years the curse hasn't been all it's cracked up to be, and these three Christmas miracles might just give you a bit of hope.
WEST BROM- 2004/05
In the 2004-2005 premier league season, West Brom survived relegation by only getting 34 points! (The lowest in premier league history) pic.twitter.com/mFr2FwYip7

— Football Facts (@FootballFacts08) August 22, 2017
The first team to beat 'The Curse of Christmas' was West Bromwich Albion back in the mid-00's. Back then, West Brom were very much a yo-yo team, coming up and down from the Championship more frequently than most Baggies fans would care to mention.
On Christmas Day 2004, West Brom found themselves rock bottom of the table and 8 points from safety, with pundits and fans alike already writing them off as bound for the Championship. The Baggies had sacked Gary Megson after a poor start to the season, and it was up to the legendary Bryan Robson to keep them safe.
Against all the odds, West Brom survived on the final day of the season (despite being bottom then too) in one of the most dramatic Premier League finale's in history. Fans stormed the pitch at the Hawthorns as they beat Portsmouth 2-0, while all the other teams involved in the scrap failed to win and dropped into the relegation zone.
At last, "The Curse of Christmas" was broken!
SUNDERLAND- 2013/14
And there's the final whistle! #SAFC climb out of the bottom three with a fine win! pic.twitter.com/jsgKIiWN4M

— Sunderland AFC 🔴⚪ (@SunderlandAFC) April 27, 2014
Before David Moyes got his hands on them, Sunderland always found a way to escape relegation, and in the 2013/14 season they did so even after being bottom at Christmas.
Gus Poyet took over from Paulo Di Canio, and led them on an incredible charge to safety. With the likes of John O'Shea and Wes Brown providing the leadership they needed to survive, Sunderland were able to claw their way out of trouble and stay in England's top tier for another couple of years.
Finishing 17th, ahead of QPR, Reading and Wigan, this is perhaps the Black Cats' most impressive 'Great Escape' yet.
LEICESTER- 2014/15
SAFE #lcfc will be a @premierleague team next season #foxesneverquit #SunLei pic.twitter.com/1RGFzNLF6A

— Leicester City (@LCFC) May 16, 2015
Last, but certainly not least, we have Leicester City.
Nigel Pearson's side found themselves stuck at the bottom of the table on Christmas Day, and they actually stayed right there until mid-April. The Foxes looked down and out- an absolute certainty to go down. But nobody had accounted for the magical things that were happening at Leicester City.
The Foxes put together an unbelievable run of 7 wins in 9 matches to not only claw themselves out of trouble, but to also finish in a respectable 14th position. This kind of comeback was literally unheard of in the Premier League, and most other top European leagues, however we all know that this was just the start of the story, and the real miracle was still yet to come…
So it's not doom and gloom if you find yourself bottom on Christmas Day- if you're anything like Leicester, you could even end up as Premier league champions next year! But something tells us that might have been a one-time thing…
If you want to show your support for your club over the festive period, then check out the awesome deals we've found you on all kinds of football kits just in time for Christmas!