Puma Launch Special Edition Grizi Future 18.1
It's been a tough climb to the top for the Frenchman. Now one of the most sought-after attacking players on the planet, Antoine Griezmann has been given full control of the design for the new PUMA FUTURE 18.1 special edition.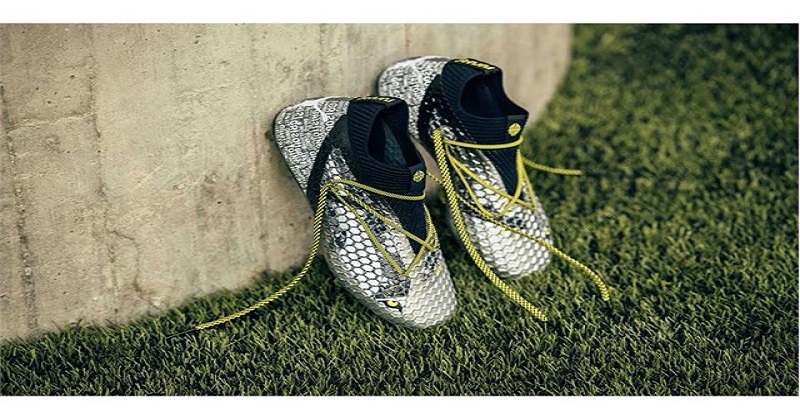 Image: news.puma.com
As a wee nipper, Griezmann was literally seen as 'too wee', and major clubs shunned him at a young age due to his stature. So, to see how far this incredible player has come, against all odds, is nothing short of inspirational.
Special edition treatment for @AntoGriezmann as @pumafootball launch the Future 18.1 "Grizi" design: https://t.co/7NOjKo2Jbc pic.twitter.com/GjSpNLiwnj

— SoccerBible (@SoccerBible) December 15, 2017
Last year Puma met with Griezmann at his home, where he was given full conceptual control over graphics and colour to design his own eye-catching cleats. The Grizi Edition are all about the FUTURE; a notion perfectly embodying the player's quick-thinking, instinct and individuality that can lead him towards legendary status. The vital visual aspect is the custom camo of the upper and outsole of the boot. The camo is created from the silhouettes of his home city of Macon, France. Across the heel is a collection of the nicknames he has earned for himself on his journey to the top; 'Grizou', 'Tonie', 'Toinou', 'Le Petit Diable', 'El Pricipito' and Antoine's favourite and most famous of all, 'Grizi'.
🇫🇷📆 Coming this year?! Puma Future 18.1 Netfit "Grizi" leaked - exlusive images: https://t.co/Hx50hA0WrY

— Footy Headlines (@Footy_Headlines) September 19, 2017
On the pitch Griezmann is a hunter, and this had to be reflected in the design of the boot. The player requested that the wild cat's eyes were included so when he looked down he would be reminded of that killer instinct inside of him. Disruptive and reflective claw mark graphics have been applied to the Formstripe and CAT, visible under the flashing lights of the pitch-side photographers. Like all great players of the modern age, Grizi has included his own logo; keep your eyes peeled for the hidden no. 7 within. The custom camo has also been included on a range of streetwear; including a track top, training pants and football jersey, for you lucky folk to complete your collection. You can see the GRIZI FUTURE 18.1 special edition football boots in action during Antoine Griezmann's next game.