Nike Unleash Mercurial Superfly CR7 'Quinto Triunfo'
Messi or Ronaldo? The question of who is the better footballer has been dividing fans, players, and pretty much everybody else, for years. Now there is even less to separate the two players as Ronaldo equals Messi's record fifth Ballon d'Or with his latest win, and Nike have released some new boots to celebrate…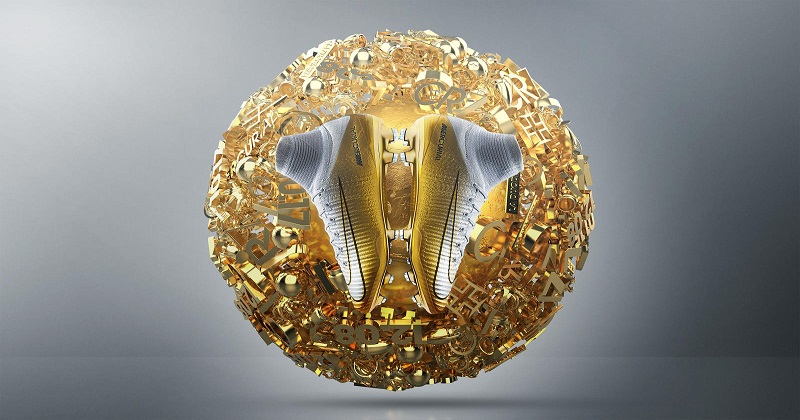 Image: news.nike.com
Messi's ex-team mate Neymar, now at PSG turning over teams of farmers in Ligue 1, came third, but the Ballon d'Or, once again, was only ever about two particular players. Since 2009, Messi and Ronaldo have been the only two players to win the award. Ronaldo pipped Messi to it this year after helping Real Madrid claim their first La Liga title since 2012, as well as retaining their Champions League trophy for a second consecutive year. Nike have been preparing for the eventuality of Ronaldo walking away with the Ballon d'Or by presenting him with special edition Mercurial Superfly CR7 Quinto Triunfo boots.
Gold Standard@nikesoccer celebrates @Cristiano's 5th Ballon d'Or with the "Quinto Triunfo" Mercurial Superfly >> https://t.co/N1kllWpTLS pic.twitter.com/S6Ym9UMkSN

— SOCCER.COM (@soccerdotcom) December 8, 2017
What better way to celebrate than with gold; Ronaldo loves his gold! And why break tradition? The past award-themed boots have all been predominantly gold. The new Mercurials are no different, and their gold and white colourway are suited for a winner. Differing from previous boots, the "CR7" now appears on the heel counter instead of the medial side. The 32-year-old is still so fast, designers obviously feel that the heel is the best place for others to check out the infamous logo.
Only 1,000 individually numbered pairs will be released.https://t.co/ew8OnNi6eW

— HYPEBEAST (@HYPEBEAST) December 8, 2017
With the "CR7" moved to the rear, plenty of space is freed up for the inclusion of a special Nike swoosh adorning both sides. Within the swoosh, and through movement, you can see the years of his past Ballon d'Or wins: 2008, 2013, 2014, 2016 and 2017. We don't know how they found so much space to include so many accolades.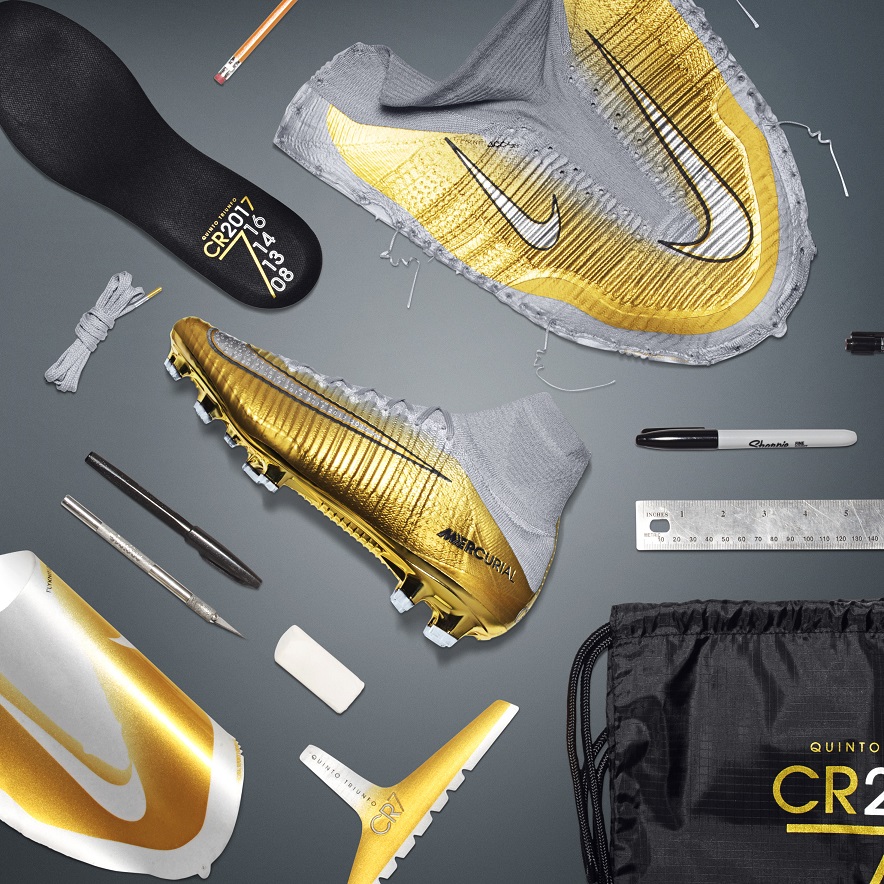 You can check out these bad boys in action when Ronaldo steps out in his next game. If you like what you see, one thousand individually numbered versions of the Quinto Triunfo will be available from December 14. At FOOTY.COM we compare the best prices for the Mercurial Superfly CR7 Quinto Triunfo football boots. Find the best deal here today by comparing prices from the biggest online retailers!