All You Need To Know About The Puma Future
It looks as though the Ghost of Christmas Yet To Come is here already. We're taking a closer look at the innovative Puma Future NETFIT boots, as they look to revolutionise the way that football boots are designed and give us a glimpse of what to expect over the next few years.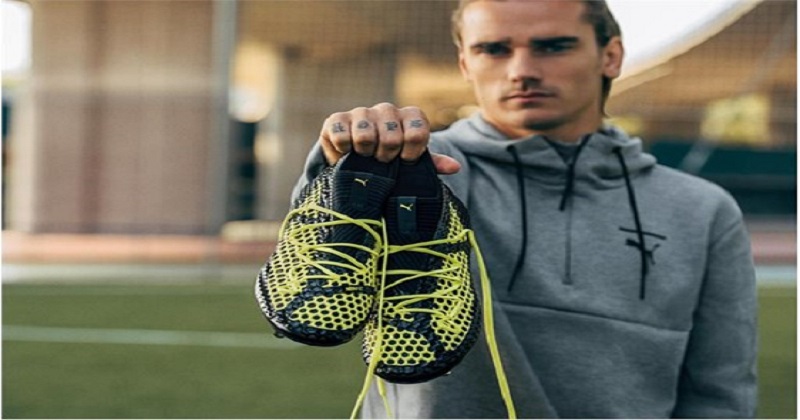 Every now and again, we're presented with a pair of football boots that look to revolutionise the industry itself. The adidas Predator did it way back in 1994, when small ridged 'fins' were introduced to increase shot power and velocity. Since then, the biggest football boot brands on the planet have been trying to push the boundaries and come up with the next stroke of genius. We've been rewarded with the likes of the Nike Mercurial, Hypervenom and Tiempo; while adidas have continued to develop the Predator silo alongside the Nemeziz and Ace collections. When it comes to getting our hands on some cutting-edge football boot technology, it seems we really are spoilt for choice. But the brand-new Puma Future 18.1 NETFIT boots seem like much more than just a standard release, and they've proven incredibly popular since they were unveiled last month.
The FUTURE is here. @AntoGriezmann #PUMAFuture #NewLevels pic.twitter.com/KUp6tITntB

— PUMA Football (@pumafootball) November 22, 2017
In recent times, it's fair to say that football boots seem to have moved away from the use of laces, with this year's biggest releases all providing smooth, laceless uppers designed to enhance control of the football. Now Puma have taken it to a whole new level. Incorporating the ground-breaking NETFIT technology which has already revolutionised the design of running trainers, the Puma Future is the first time that this tech has been used with football boots- and it's absolutely magnificent. If we were told that the guys over at Puma had somehow got hold of a DeLorean, pumped it up to 88 and brought these boots back from 10 years in the future, we have to say that we wouldn't really feel that surprised. NETFIT: the yellow laces are completely customisable to suit your preferences.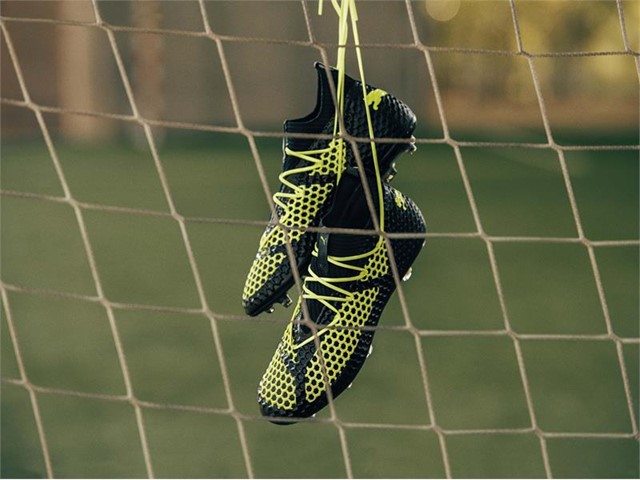 But while these boots might not tie themselves, they are designed to allow wearers to tie their laces in any way they please, meaning that every single player is able to provide themselves with the perfect fit. The customisable lacing system works alongside Puma's staple evoKNIT technology, which ensures that players enjoy enhanced stability and support while out on the pitch. By adjusting the NETFIT upper to suit your requirements, you'll be able to feel the full benefits of the lightweight outsole as you twist and turn your way past defenders.
Infinite customization. Infinite flair. #PUMAFuture
Available now at https://t.co/1eDoFfalcR#NewLevels pic.twitter.com/1v2bS1WLTs

— PUMA Football (@pumafootball) November 22, 2017
As one of the most flexible boots we've ever seen, the Puma Future is clearly built for the quickest and most agile players in the world. With a certain Antoine Griezmann acting as the poster-boy for their release, and showing them off in the Madrid derby, it's not hard to see why they're proving to be so popular. The mixture of bladed and conical studs on the bottom of the boot again serve to increase your stability and balance, while the gorgeous black and yellow colourway shows off the sheer inventiveness of the NETFIT upper and the fact that your laces are now open to endless possibilities. But what do you think of the new Puma Future? If you're looking to get your hands on some of the most innovative football boots ever created, then go ahead and compare prices with FOOTY.COM today! It's time to pay less, and play more.