England Discover Their Group For The 2018 World Cup
The Kremlin. Friday evening. Gary Lineker was joined by calendar pin-up Vladimir Putin as the 2018 Russian World Cup draw took place. Let's take a look at which group England ended up in…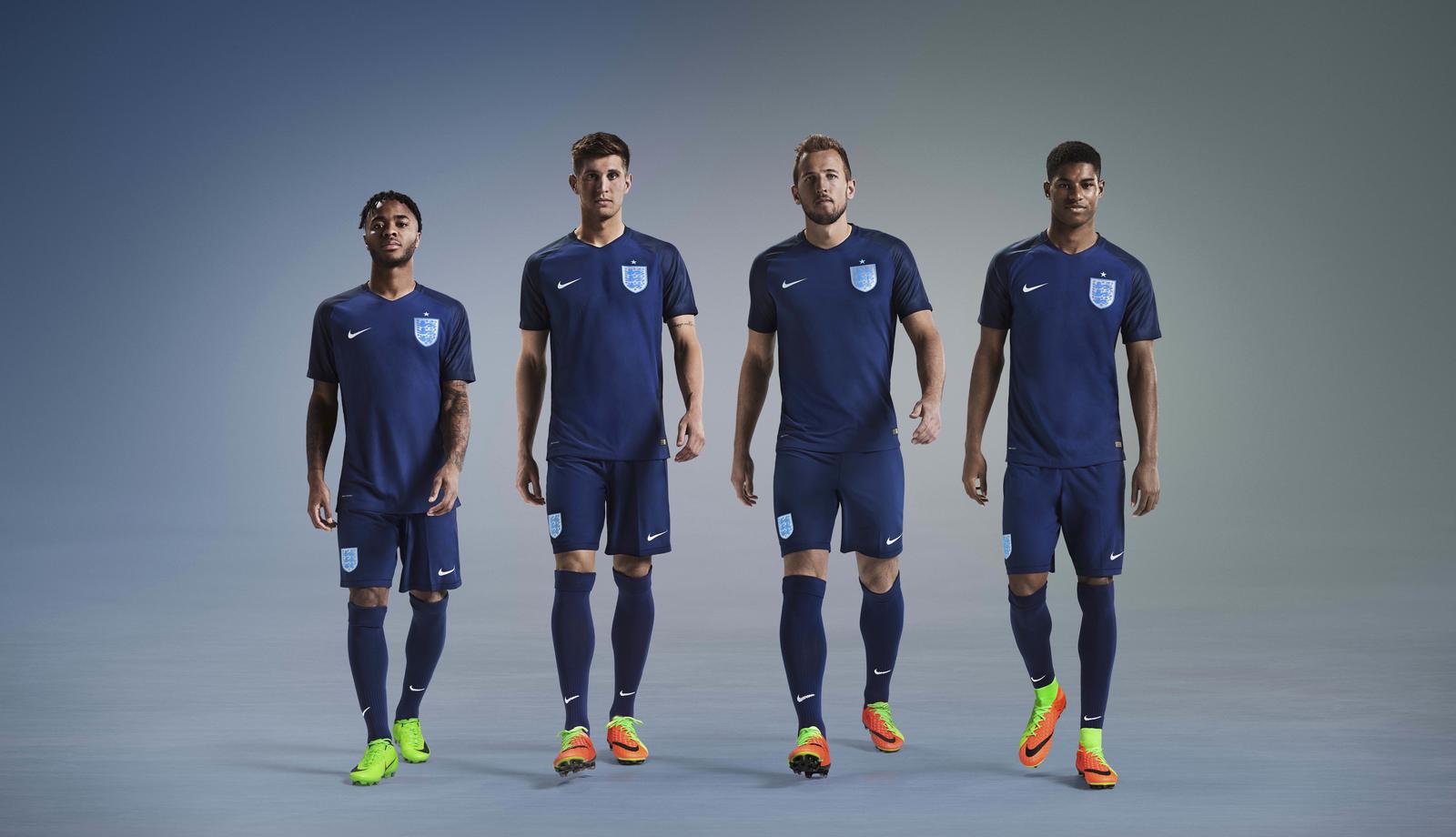 Image: news.nike.com
Excitement for next year's World Cup is palpable now that we know who will be up against in the group stages. As you read this, 36 managers will be sat with their teams of statisticians and tacticians, and digging out the VHS tapes of classic games to get themselves psyched up. Gareth Southgate is currently sat flipping through a stack of Guardiola biographies in the hope of finding a hidden nugget of advice. Let's face it – it could have gone much worse for England in the draw. We didn't get the easiest, but by no means did we get the most challenging group. We even managed to claim fourth spot in the group, meaning we play our toughest opponents last. Hopefully we'll already be through by then… hopefully. Let's take a look at the other teams sharing Group G with The Lions:
BELGIUM
Pot A was a scary affair with the likes of Germany, Brazil and France loitering in there. Poland would have been the fans' dream choice but, in the end, we had to settle for Belgium.
Group G it is! Looking forward to a couple of rough training sessions at the end of this season @HKane, @dele_official, @trippier2, @ericdier, @HarryWinks 😉 #WorldCupDraw #Russia2018 pic.twitter.com/IybFkTYaOw

— Alderweireld Toby (@AlderweireldTob) December 1, 2017
It seems ironic that the final group game will see a team made up of some of the Premier League's most impressive young talent will actually be playing against England. The likes of Kevin De Bruyne, Lukaku, Alderweireld, Moussa Dembele are just a few that will line-up for Martinez at the World Cup. Although a perfect squad on paper, they haven't had the bets track record in major tournaments, and Roberto Martinez is new to the international game.
TUNISIA
TUNISIA (TUNISIE and تونس) 🇹🇳🇹🇳🇹🇳

The Eagles of Carthage will play their fifth ever World Cup! In their past four appearances, they have never managed to make it past the group stage. Let's see if this changes, it probably can!#Russia2018 ⚽️🏆🇷🇺 pic.twitter.com/89Kg6UqUT7

— ⚽️MEXICO STATS 5.0⚽️ (7-5) (@DaMexicoStats_) November 30, 2017
England's first game of the World Cup will be against African team Tunisia. Fans may remember that we've played Tunisia in a World Cup before; a 2-0 victory during the 1998 Fifa World Cup as Scholes and Shearer scored, committing Tunisia to finish bottom of the group. Let's hope they don't hold a grudge.
PANAMA
This little central American team have made it to their first ever World Cup and England fans were quite delighted to see their name drawn in Group G. Although one of the lowest ranked sides in the tournament; this is a team we can easily see 'pulling an Iceland' and snatching a late draw against England if we underestimate them.
🇮🇸Iceland: Debut
🇵🇦Panama: Debut
🇵🇪Peru: First in 36 years
🇪🇬Egypt: First in 28 years
🇲🇦Morocco: First in 20 years
Five teams with special reason to look forward to the #WorldCupDraw
➡️ https://t.co/Jtmv6ABug4 pic.twitter.com/JX9IPKYyV9

— FIFA World Cup 🏆 (@FIFAWorldCup) November 29, 2017
What do you think of England's chances next year? Are you getting filled with unwarranted positivity already, or are you waiting a little closer to the time until you dig out your football kits and start believing that this could be our time?