So Close: World Cup Play-Offs
The World Cup play-offs are underway, and teams across the world will be hoping they can overcome their drawn opponents and secure their place at the table in Russia to feast with the big boys.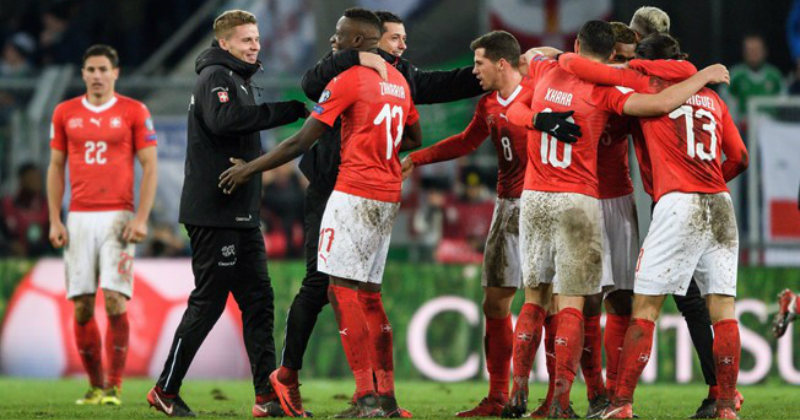 Image: fifa.com
With all the group games done and dusted, the list of qualified teams is nearly complete. There are still places left, however, and teams who finished runners-up in their groups have been drawn in their play-off games.
On Thursday 9th November we got to see the first European play-off games in action as Croatia hosted Greece, and Northern Ireland hoped to continue a fantastic World Cup Qualifying campaign by beating Switzerland.
The Playoff heavyweight game - Sweden v Italy - would take place a day later in Stockholm. Elsewhere in the world, Honduras and Australia would go head-to-head in their CONCACAF/AFC Play-off whilst New Zealand, Peru, Denmark and the Republic of Ireland were also all in action.
Let's take a look at the play-offs that are all wrapped up and see how teams fared?
CROATIA V GREECE
After finishing 9 points behind deserved group H winners Belgium, Greece were up against the second placers from Group I: Croatia.
Going into the game, Croatia had something to prove after finishing behind eventual Group I winners and England heart breakers Iceland.
Iceland: The team with the greatest ever fan chant (if you don't remember the Viking clap then we recommend you check it out on Youtube, honestly, it'll give you goosebumps) have been on an upward trajectory since Euro 2016. More than 8% of the Icelandic population went to the Euros- we wonder how many will make the trip now they've made it to the world's biggest stage.
💪Great effort ➡️Great joy 👍#BeProud #Croatia #WCQ @EuroQualifiers @FIFAWorldCup #RoadToRussia pic.twitter.com/TfKeHPBVtJ

— HNS | CFF (@HNS_CFF) 12 November 2017
I digress. We kind of expect Croatia to be at major tournaments with the array of talent they have at their disposal. But you never can quite write off Greece, especially after their heroics in 2004 when they went on to win the tournament – out of nowhere!
Croatia did their job and took every chance the Greeks gifted to them. An awful night for the Greek defence set the team up for a 4-1 defeat and a 3-goal deficit to overturn in their home fixture on Sunday. It wasn't to be. Sundays reverse fixture finished 0-0 and Greece were dumped out of the competition.
Τελικό αποτέλεσμα:
Κροατία - Ελλάδα 4-1

(Μόντριτς με πέναλτι 14', Κάλινιτς 19' Πέρισιτς 32' Κράμαριτς 49' - Παπασταθόπουλος 30')#GROGRE pic.twitter.com/DZcU4Uc5S9

— Ethniki Omada (@EthnikiOmada) 9 November 2017
NORTHERN IRELAND V SWITZERLAND
Northern Ireland fans will be incensed at the controversial decision to award Switzerland a penalty after the ball struck Corry Evans. Even though the ball clearly struck Evan's shoulder, the whistle blew, and the referee pointed to the spot.
Reach the Top - Switzerland is playing RED-WHITE-RED tonight! 🇨🇭️✊😀 Premiere for the new home shirt! #SUINIR #Playoff Official Fanshop: https://t.co/h0Crg9jEj2 pic.twitter.com/AaHVG8CuOH

— nationalteams_SFVASF (@SFV_ASF) 12 November 2017
After a very strong World Cup campaign, Northern Ireland were a little timid in the game, with Switzerland clearly the better team overall. The controversial penalty was to be the decider, and Switzerland were in the best position to secure their place in Russia for the second leg.
Norther Ireland's last chances of making it to the World Cup slipped away as the two teams played out a 0-0 bore draw in Basel 3 days later.
So proud of every single player 💚 #GAWA pic.twitter.com/hNGA9xXmjn

— Northern Ireland (@NorthernIreland) 12 November 2017
With only four places left in the tournament, the last few play-off games will be a tense affair. Sweden and Italy play their second leg Monday 13th November where Italy need to overcome a 1-0 loss from the first leg.
Like what you see here? FOOTY.COM compares the best prices on all international football kits, so get yourself over to our website and take your pick of what you fancy.