Umbro's Glorious "Triadic" Boot Pack Revealed
Get your Christmas list at the ready, because Umbro have unveiled a stunning new range in time to tear up winter pitches.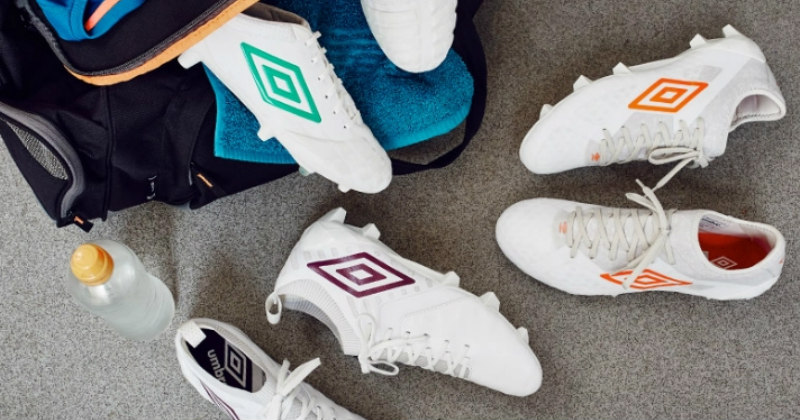 Umbro Triadic Pack available now at FOOTY.COM. Image: umbro.com
Introducing this absolutely stunning range of white-washed football boots from Umbro.
TRIADIC PACK: are you Enthusiasm, Tenacity, or Sheer Damned Cheek? #AllYouNeed pic.twitter.com/cCkRpvaDPI

— Umbro (@umbro) 20 October 2017
The new 'Triadic' Boot Pack is looking as crisp as fresh winter snow, which is obviously perfect for this time of year. The range takes a step back in history to honour the philosophy of Umbro founder Harold Humphreys; inspiring the range with the famous slogan:
"There are three things which constitute the ability to succeed – enthusiasm, tenacity and sheer damned cheek, but all in good measure"
Now there's a slogan we can get behind! In fact, we could see this as the opening page of the Manifesto for football.
The range is based around super clean-cut white lines, with separate colourways to represent each of the elements for success: colours balanced perfectly around the colour wheel to represent the equilibrium of ability.
THE MEDUSAE II ELITE
TRIADIC PACK: the Medusae 2 with a white / winter bloom colourway, representing Enthusiasm #AllYouNeed pic.twitter.com/55QVrMUqRb

— Umbro (@umbro) 19 October 2017
Representing enthusiasm, this boot is for the player who always wants the ball, no matter where it is on the pitch. Enhanced speed and touch is brought to the game by the speed outsole and one-piece K-leather upper, while the collar and heel are also contoured to maintain stability.
The Medusae gets a splash of 'Winter Bloom' on white for a pop of colour to catch the eye and capture the imagination.
THE UX ACCURO PRO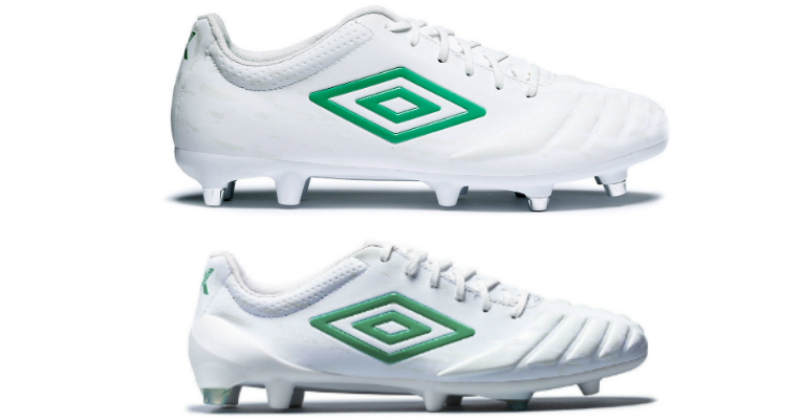 The latest technology combines with years of experience to make generations collide… with a devastating outcome in front of goal. Tenacity is the name of the game with the vivid green Umbro colour scheme; a deadly comfort allowing grip and accuracy so the basics become second nature.
These are the boots for the influencer; controlling the game from start to finish. Fancy yourself as a young Andrea Pirlo? Then the Umbro Accuro Pro could just be right up your street.
THE VELOCITA3 PRO
TRIADIC PACK: the Velocita 3 white / scarlet ibis colourway, for players with a cheeky burst of pace #AllYouNeed pic.twitter.com/43mIIhw5ue

— Umbro (@umbro) 20 October 2017
The modern footballer isn't complete without a few tongue-in-cheek skills stowed away in their back pocket. The flash of white and Scarlet Ibis should be the final blur defences see as your desire and bag of tricks leave them behind: watching hopelessly as the ball hits the back of the net.
Get your Triadic collection football boots here at FOOTY.COM, where we compare the best prices on the whole range.