Most Memorable Moment of the Derby Della Madonnina
Mauro Icardi's sensational hat-trick to secure a 3-2 Inter win over AC Milan will go down in history as one of the great Italian Derbies of all time. But which other games will it be joining…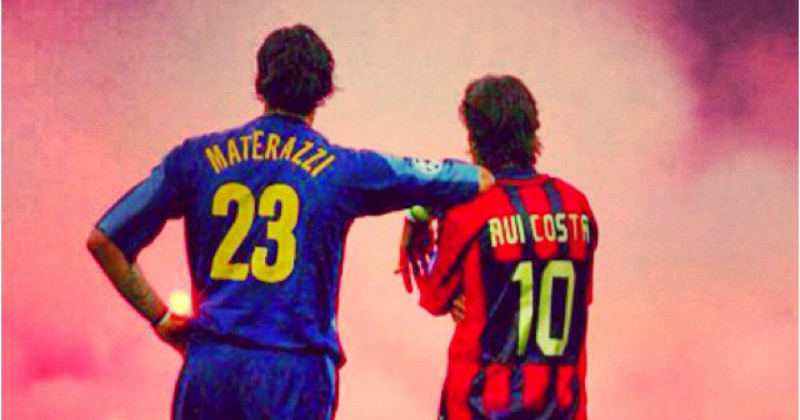 A truly famous scene in Champions League history. Image: talksport.com
Sunday's 3-2 victory for Inter over Milan was another spectacle in a galaxy of great games between the Nerazzurri and Rossoneri.
This was the 214th meeting between the two teams, where another victory was secured for Inter to put them up to second in Serie A. Part of the beauty of the Milan derby has been the fact that both teams have experienced a very similar trajectory in success - and failure.
Unlike other famous derbies, both Milan teams have seen a near equal share of the spoils since their first meeting. Inter sit slightly ahead with 77 wins over AC's 74, with both teams settling for a draw 63 times.
The Derby della Madonnina has thrown up a couple of Champions League battles between the two sides as well as domestic games. Here we take a look back at one of the most famous games between the Italian sides:
90'+4 - È FI-NI-TA! IL #DerbyMilano è NERAZZURRO!!! #InterMilan 3-2 ⚫🔵⚫🔵⚫🔵 pic.twitter.com/vNITSylrP3

— Inter (@Inter) 15 October 2017
Scorched Earth: Inter Fans Throw Flares at Dida
Whilst the two teams have met twice during Champions league campaigns, it was the latter meeting between the two that everyone remembers.
The 2004/05 Champions League Quarter-Final stage was to be the setting for one of football's most disgraceful moments to grace the European tournament. Milan won the first leg at home, securing a 2-0 advantage, travelling to Inter a week later.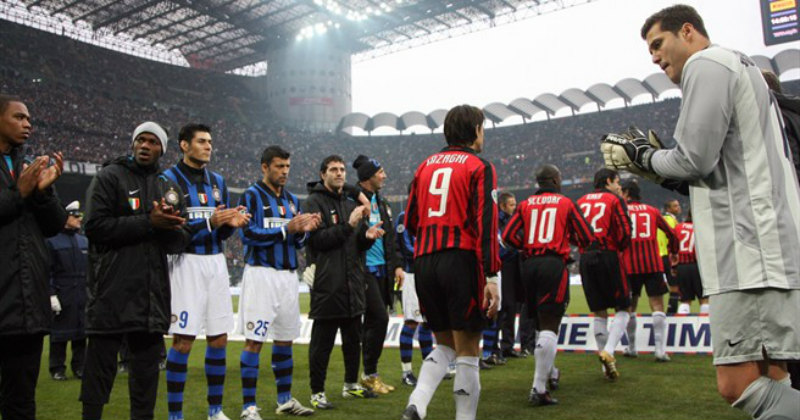 A vital away goal by Andriy Schevchenko put the Rossoneri firmly in the driving seat with the game at 3-0 after 30 mins.
Inter tried to claw their way back into the game and, shortly after, Esteban Cambiasso sent the home crowd wild scoring to make it 3-1 and give hope to the fans. That hope was quickly dashed, as the referee disallowed the goal for a foul on visiting goalkeeper Dida.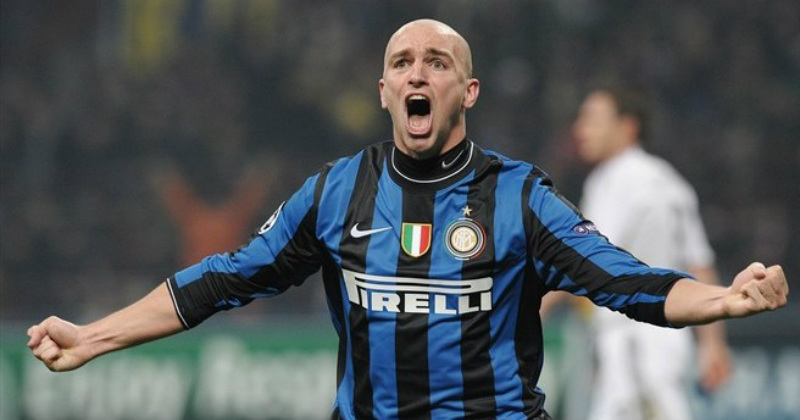 Chaos ensued. Incensed Nerazzurri fans starting throwing debris onto the pitch, debris that escalated into flares being launched. Ten or so flares were thrown onto the pitch with one striking the AC keeper on the back of the head.
Inter were disqualified from the tournament after play resumed, only for the flares to resume as well.
AC Milan went through 5-0 on aggregate, where they lost in the final to Benitez's famous Liverpool FC comeback in Istanbul.
After a few years of yo-yoing up and down the league, both teams aren't quite the powerhouses of Europe they once were, but the fans still remain as devoted as ever, even without the flares.
FOOTY.COM compares prices on all the kits you've seen here, so if you'd like to get yourself a brand spanking new Italian football kit, head on over to our website where we can get you one on the cheap!