Liverpool v Manchester United: Football's Fiercest Rivalry
This weekend sees two of the world's biggest clubs go head to head at Anfield yet again, as the next chapter in this story of unwavering rivalry looks set to be written.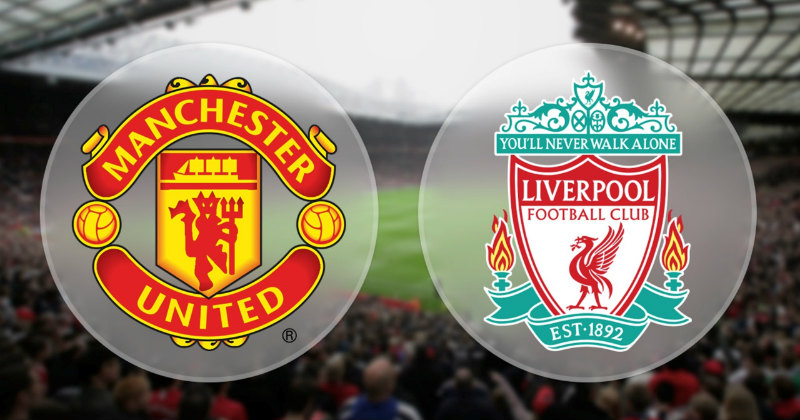 Image: manutd.com
Liverpool and Manchester United are two of the biggest clubs in the history of the beautiful game.
It doesn't matter that Liverpool haven't won a Premier League title in over 25 years, or that United are still yet to rediscover the fortunes enjoyed during Sir Alex Ferguson's tenure- because these two clubs are still lightyears ahead of everyone else in terms of domestic and European success.
In recent years, the likes of Chelsea and Manchester City may have filled out their trophy rooms with consistently impressive campaigns, but that certainly doesn't mean that the influence of the North West's two 'Red Clubs' has diminished in any way.
Football is all about history. We all know that Reds fans have been putting up with a lot of stick as their search for a first Premier League title continues, but the fact of the matter is you'd be a fool not to be a little envious of their history. With the likes of Ian Rush, Kenny Dalglish and Steven Gerrard lifting trophy after trophy down the years, you don't have to be a genius to see why they are regarded as such a massive club.
The same is also true of Manchester United, although perhaps not on the same scale- as it's only been four years since their last Premier League triumph. But this obviously hasn't deterred fans of rival clubs to have a bit of banter while their poor campaigns lasted. Even last season, with Jose Mourinho's men landing two major trophies, fans jumped on the chance to mock their lowly 6th place finish.
And in a way, people are right to throw a few jokes around, because we all expect so much more from both of these football clubs.
This weekend, we meet again.#MondayMotivation pic.twitter.com/1yrx9rhbYe

— Liverpool FC (@LFC) October 9, 2017
Through the 70's and 80's we grew accustomed to seeing Liverpool dominate the English game, only for United to take over through the 90's and 00's. Now, neither team are anyway near being dominant.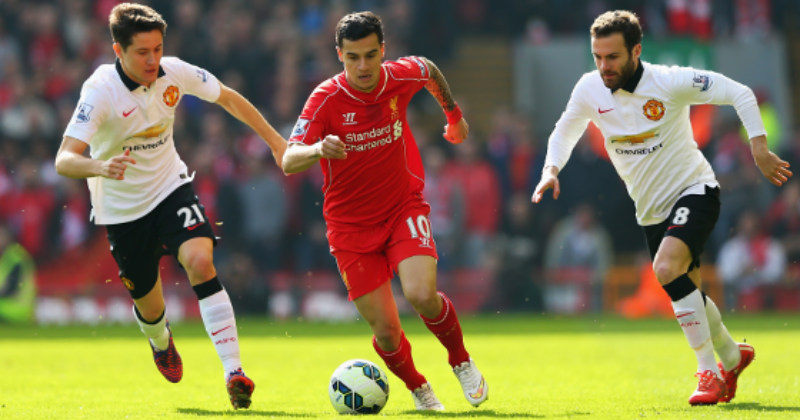 But throughout the years of blowing other teams apart, scoring iconic goals and lifting a multitude of trophies, there's been an underlying hatred between both clubs. Sir Alex Ferguson once said that his greatest achievement was "knocking Liverpool off their perch", and there are few people that understand the true meaning of this rivalry better than him.
Under Bill Shankly, Liverpool were unstoppable, leading many Reds fans to believe that he was the greatest manager of all time. At the other end of the M62, however, and those at Old Trafford would undoubtedly tell you that Ferguson has always been top dog.
Man United lived in Liverpool's shadow for so long that many Red Devils supporters still can't quite believe that they've overtaken them. But after 27 years without a league title, the Reds have allowed their North West rivals to surpass their unbelievable record, and it's fair to say that United certainly don't hold back with rubbing it in.
Take a trip to Old Trafford on any match day and you'll hear raucous choruses of "20 times, 20, times Man United!" ringing around the stadium. This isn't just a statement of pride in what the club has achieved, but a clear-as-day taunt to those Liverpool supporters that mocked them for so many years.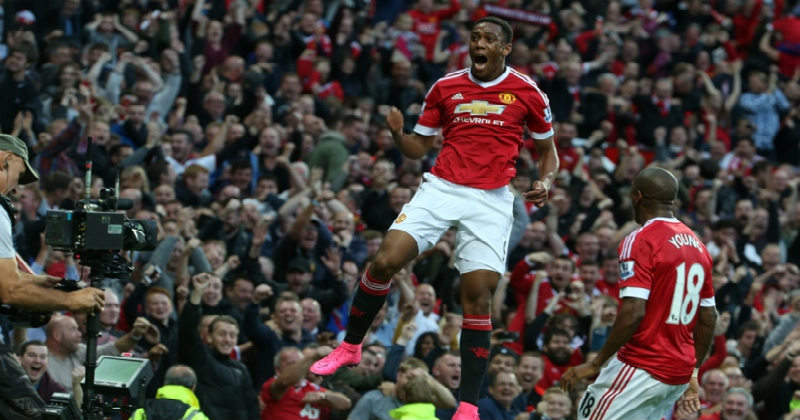 Manchester United are currently sitting pretty on 20 league titles, while Liverpool have got 18 to their name. In terms of European success, United were the first to be crowned European Champions back in 1968, but have only won it 3 times while Liverpool have clinched an impressive 5.
When you look at the fixtures between these clubs in all competitions, Liverpool have won 75 matches while United are on 87, with 64 draws between them. In short, games are usually tight and cagey until the tackles start flying in.
The rivalry between the two clubs will always be there, simmering away quietly throughout the season and hitting boiling point when they finally play each other. Red cards and high tackles are always in abundance during these fixtures, and we expect to see more of the same this Saturday at Anfield.
We've had Steven Gerrard kissing the camera. Ole Gunnar Solskjaer's last-gasp winner. Dimitar Berbatov's overhead kick. Danny Murphy firing winners in at Old Trafford. It's a fixture that's had a lot of unbelievably big moments, and both Klopp and Mourinho will be impressing the importance of getting a result on their players.
.@JuanMata8 with some #MondayMotivation ahead of Saturday's game... #Juanfield pic.twitter.com/lTpC0r7OTm

— Manchester United (@ManUtd) October 9, 2017
But what makes this fixture such a massive deal is the fact that it's not all about football. Much like the England-Germany clashes, the history and politics of these cities plays a major part in heating up this particular rivalry.
You can go back as far as the Industrial Revolution to see the beginnings of a rivalry that has since gone on to embroil science, commerce, politics and seemingly everything else possible. Football is a way for these two cities to unleash their hatred for one another, providing fans with a full 90 minutes to vent their fiery emotions.
On the pitch, this has led to some truly remarkable encounters, which is why we're all so excited to see how events unfold on Saturday. Who could forget United's late goals in the FA Cup Fourth Round in 1999? Or Liverpool's unbelievable comeback from 3-0 down to draw 3-3 in 1994?
Rafa Benitez's Liverpool hammered United at Old Trafford back in 2009, where Fernando Torres and Steven Gerrard absolutely tore them to pieces. More recently, the Reds ran out 3-0 winners in the same fixture when David Moyes' hapless side just couldn't contain Luis Suarez.
In contrast, United have enjoyed their fair share of success at Anfield. Juan Mata's beautiful bicycle kick and Steven Gerrard's reckless foul on Ander Herrera probably still give Reds' fans the shivers to this very day.
There's an awful lot at stake on Saturday afternoon, as these two sides look set to go head to head in yet another fiery battle that probably won't end up with 22 men on the pitch. As you can probably tell by this blog post, we're damn excited about it!
But no matter what shade of red you'll be wearing, FOOTY.COM find you the best deals on all kinds of United and Liverpool football kits! So shop with us today to find the best deals in preparation for the highly-anticipated clash at Anfield.