FUT Icons Come to FIFA 18
The newly-released FIFA 18 brings a catalogue of new talent to add to our Ultimate Team. With the likes of Ronaldo, Diego Maradona and Thierry Henry available, players will be desperate to get their hands on their very own FIFA ICON.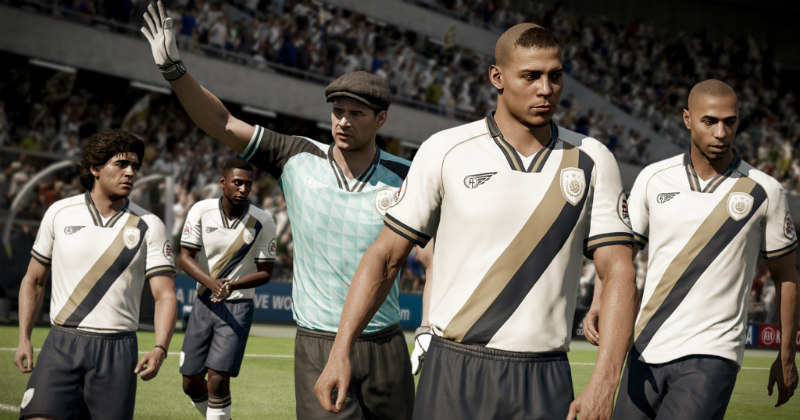 A formidable line-up. Image: easports.com
It's finally here.
FIFA 18 has landed and people everywhere will be grabbing their copies and getting to grips with a new generation of gameplay. PlayStation, Xbox, PC and, for the first time ever, even Nintendo Switch owners will be honing their shooting, perfecting their passing and hoping that finally, this is the year they'll get the hang of defending.
Before now, Xbox owners were treated to FIFA Legends exclusively. But this year sees the release across PlayStation 4 as well, and it's fair to say we're just a little bit excited.
Well, the best of the best are coming to FIFA 18 with FIFA ICONS. Iconic players from the past will be available to boost your Ultimate Team squad and take your game to the next level. And we're talking truly iconic players here- Ronaldo Nazario, Diego Maradona, Thierry Henry and Pele are just a taster of the talent available.
The Icons themselves have unique stories reflecting their careers; featuring unique items for milestone career moments. With 3 milestones available for each of our Icons, here are a few that have immediately caught our eye.
RONALDO NAZARIO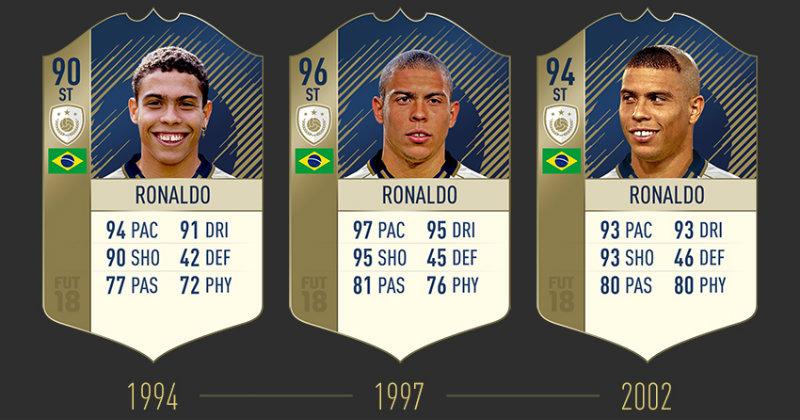 With explosive pace, lethal finishing and awe-inspiring skill, Ronaldo was one of the most feared strikers in the world. The double Ballon d'Or winner is available in his 1994 PSV days, his 1997 stint playing at Inter Milan in Serie A as well as his Real Madrid persona – complete with his worst haircut from 2002.
DIEGO MARADONA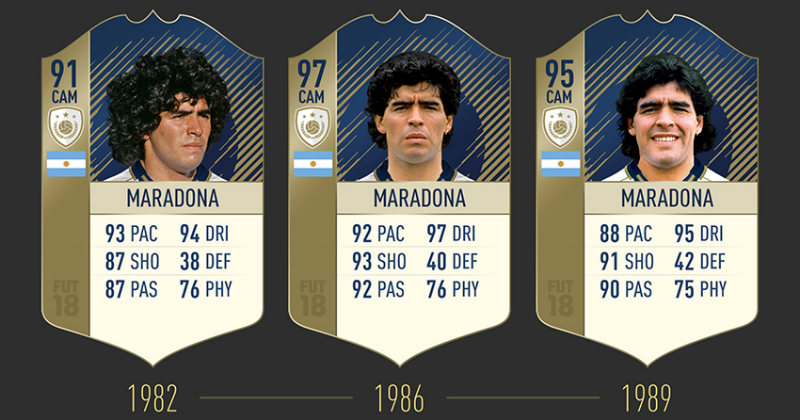 One of the world's most gifted footballers, and scorer of one of the most famous solo goals of all time, makes it to FUT ICONS- and players everywhere will be foaming at the mouth at the prospect of playing as this Argentine legend. Available in his 1982, 1986 and 1989 milestones covering moments like his World Cup appearance against England, his first season at Barcelona and second season at Napoli, where he helped them lift their second Serie A title as club captain.
ROBERTO CARLOS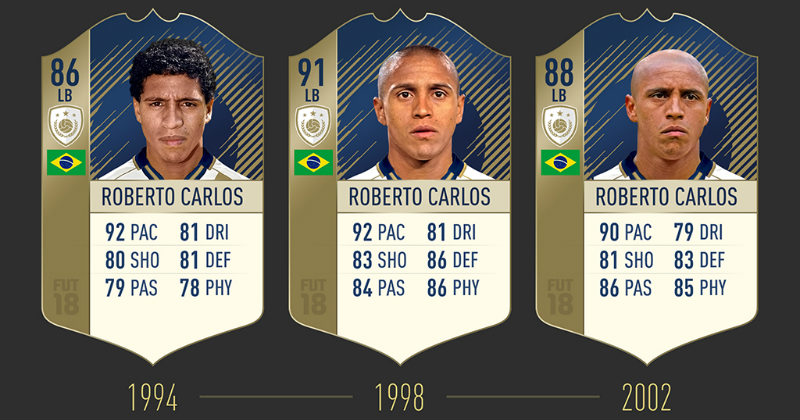 Free-kick taker extraordinaire, Roberto Carlos is widely regarded as one of the best left-backs in history. Players will be able to get a hold of the privileged left footer from 1994, 1998 and 2002. He is going to be hugely sought after in Ultimate Teams everywhere, especially in his 1998 career pinnacle form of his Real Madrid heyday, packing 92 pace and a hefty 86 defence rating!
ALAN SHEARER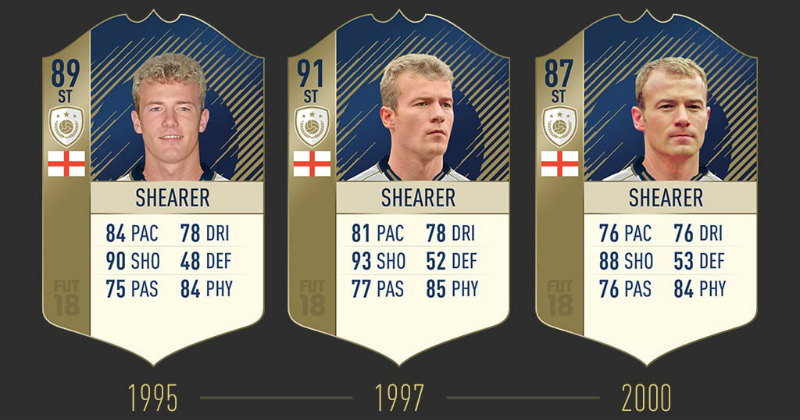 The record English Premier League goal-scorer is playable again, and we couldn't be happier. The return of the former England international, with a career spanning 18 years, will prove to be a constant goal threat for Ultimate Teams across the planet. Players will be itching to get their hands on this powerful centre forward in his 1995, 1997 and 2000 milestones, and will soon have him wheeling away with his signature celebration.
Reliving the glory days is what FUT ICONS encapsulates. So, get your hands on FIFA 18 today through FOOTY.com; get yourself some throwback football kits; hell, even throw on your football boots and shin pads and go all out to get stuck into a new season of FIFA Ultimate Team!