Outclass Everyone with the Adidas Copa 17
Packed with colour and style, one of the most famous Adidas silos is back to give you unrivalled levels of control.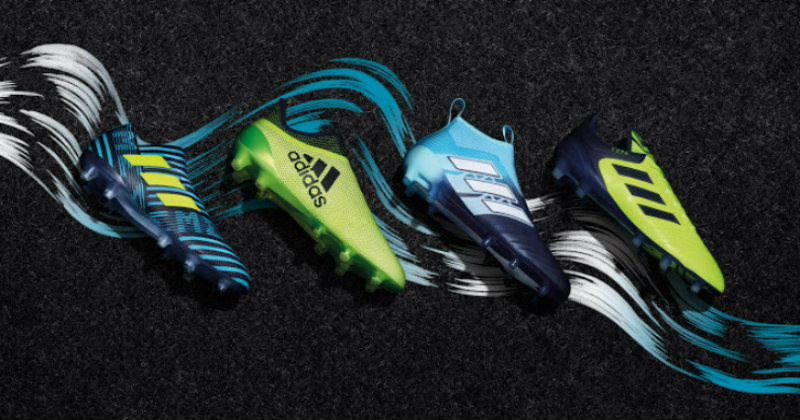 image: adidas.co.uk
Let's face it- everyone dreams of being the best player on the pitch.
It doesn't matter whether you're a five-a-side player, a Sunday League battler or a Premier League superstar, because each and every footballer wants to set the world alight regardless of where they play. Nobody wants to be the guy that feels as though he's being dragged by his teammates, and instead we all dream of becoming the star of the show.
Basically, every single football fan and player wants to be smashing balls into the top corner every week, while everyone else simply gawps in admiration.
Well, if you're currently harbouring such ambitious dreams, then you'll be pleased to know that the brand new Adidas "Ocean Storm" Copa 17 gives you all that's needed to outclass everyone else on the pitch. By giving one of their most famous silos a fresh new make-over (and combining this with some of the latest technology) Adidas are offering a pair of boots that have us frothing at the mouth.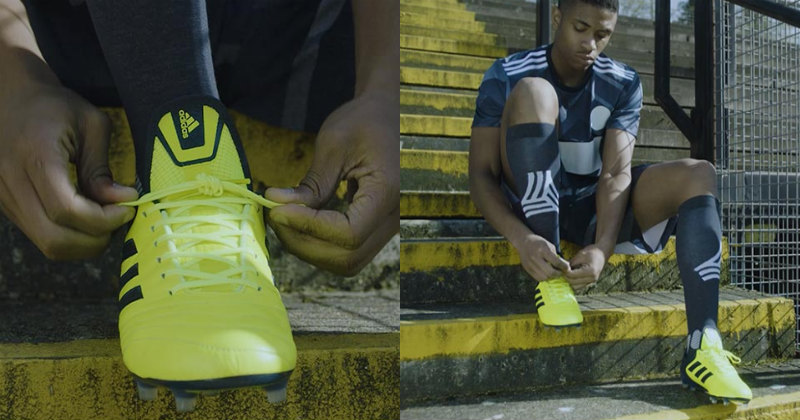 Incorporating a dazzling yellow colour and navy rear/sole plates, the Copa 17 never fails to catch the eye, and they provide you with the perfect platform to become the focal point of your team. Of course, these eye-catching colours come along with the traditional Adidas stripes and style, but it's hard to ignore their stunning, unique appearance.
It's not all show and no substance, either, because these stunning boots use a premium K-leather upper that ensures your touch of the football is absolutely faultless. The softer leather means that your control is lighter and more focused, while also offering much higher levels of comfort- so you won't have to worry too much about getting sore feet!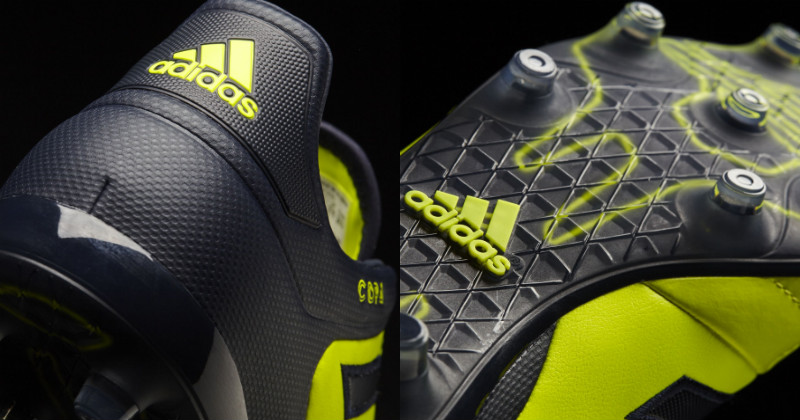 The TOTAL CONTROL stud alignment also ensures that you stay steady on your feet, providing increased stability on firm ground and allowing you to move comfortably at a higher speed. As with the other boots in the "Ocean Storm" pack, the Copa 17 also features the standard SPRINTFRAME- along with an OrthoLite sockliner and compression tongue.
If you're looking for a football boot that can help you improve all aspects of your game, then the Copa 17 might be exactly what you've been waiting for.
FOOTY.COM are here to find you the best prices on all the football boots from the "Ocean Storm" pack- as well as thousands of other products! Take a look through our site today to compare prices and get yourself a real bargain.