Adidas "Ocean Storm" Pack: Unleash Your Pace With X17
The latest addition to one of the most famous Adidas silos is finally here, and this time it's all about speed.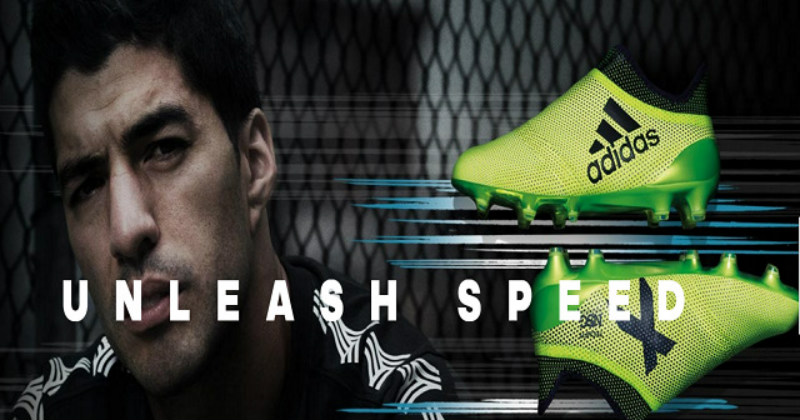 What do Karim Benzema, Gareth Bale and Luis Suarez have in common?
Let us give you a clue- we aren't talking about the fact that they all play in La Liga or that they're amongst the best players in the world. We aren't even referring to their Champions League winners medals or that all three of them are on ridiculous amounts of money.
Nope. We are of course referring to the fact that all three of these players will be lighting up the Spanish league in a stunning pair of the Adidas "Ocean Storm" X17's this season.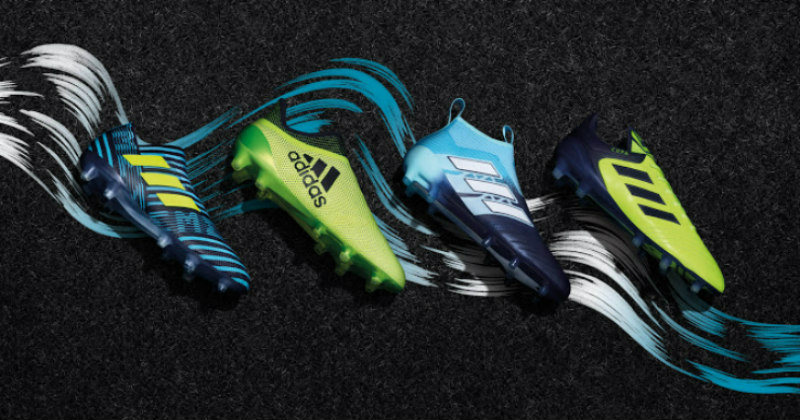 OCEAN STORM PACK
Released earlier this week, the "Ocean Storm" pack boasts stunning reiterations of some of the most iconic Adidas silos in world football. With the Nemeziz, Ace, Copa and X collections getting brand new releases, it's fair to say that footballers around the world are drooling at the prospect of taking to the field in a pair.
If that wasn't enough, then you might want to know that the "Ocean Storm" pack provides the perfect football boot for every position and style of play, and the X17 is all about attacking movement.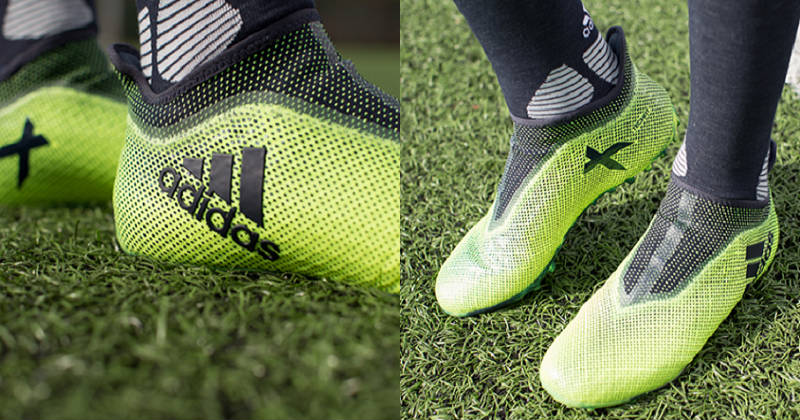 PURESPEED X17
Officially labelled the Adidas "Ocean Storm" Purespeed X17, you don't have to be a genius to realise that these boots have been tailored for players with blistering pace. By utilising a SPRINTFRAME outsole, players are provided with increased stability when changing direction, making them an absolutely perfect acquisition for those who like to burst down the wing and cut inside.
They also include a NON-STOP GRIP to give players an unrivalled level of control, while the PURECUT sock system hides the laces underneath an upper layer. If you're able to combine pace with impeccable control, then it won't be long until you're tearing past defenders and sending them for a hot dog. The X17 helps you do just that.
Lightning speed. ⚡️
The Ocean Storm #X17.
Explore the full Ocean Storm pack: https://t.co/krCdYsp4Ii#HereToCreate pic.twitter.com/exiksjff0c

— adidas Football (@adidasfootball) 3 August 2017
Let's be honest- this is also one of the most stylish boots currently on the market. The incredibly striking combination of black and solar yellow helps to create a pair of football boots that it's nigh on impossible to take your eyes off. When you put this together with the technology incorporated into the design, this needs to be a top pick for any pacey forwards out there.
The Adidas Purespeed X17 is now available from retailers across the UK, and we're here at FOOTY.COM to help you find the best deal possible.
So is the X17 for you? Take a look through our site today to compare prices, and it won't be long until you're lighting up the pitch in your brand new pair of "Ocean Storm" football boots. With explosive pace and unstoppable acceleration, you'll be absolutely unstoppable.