Ace 17 Predator: Crewe Illustrations Collaboration
We teamed up with Crewe Illustrations to see how an adidas Ace 17 Predator may look. Eyes peeled. Tongues out.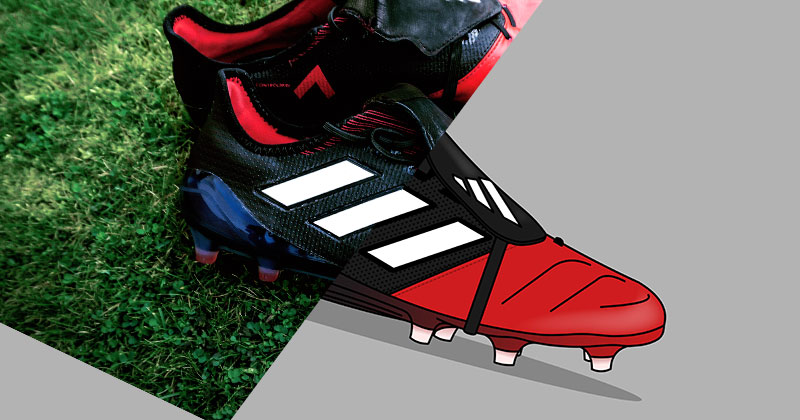 If you're a Hand of Blog regular or follow us on social media, chances are you'll know we have a little bit of a soft spot for all things adidas Predator. So when it comes to photography or concepts we tend to get a little carried away when it comes to the red, black and white classic. Guilty as charged.
Back in April, we had a couple of spare boot tongues lying around (as you do!) and decided to team it up with the existing leather Ace 17 from the Red Limit Pack. The results speak for themselves. While the construction of the Ace 17 Techfit collar doesn't really bode well for an organic fit - the classic look upon this modern day boot feels like a good compromise between modern day tech and old school aesthetics.
This ideal has of course been brought to life by the likes of the Copa Gloro - a boot we're big fans of. But aside from the recently released Champagne Pack, we're still longing for some of those classic Predator colourways made famous by the likes of David Beckham, Zinedine Zidane and Alessandro Del Piero.
While the Copa Gloro may well be suitably tongued up - nothing quite beats the angular nature of the tongue design seen on the adidas Predator Mania - arguably one of the best football boots to have ever been created!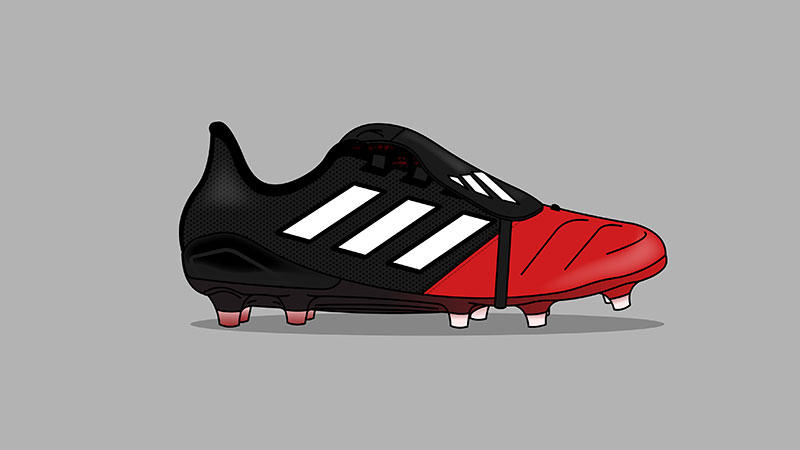 Fast forward to the present, and we've teamed up with Crewe Illustrations - who has helped bring to life some of those classic Predator Mania colourways upon illustrations of our customised Ace 17.
After replicating our concept model (seen above), Crewe has then got the paintbrushes out to deliver a sumptuous feast for the eyes. With rumours of a Predator return gathering pace, the possibilities seen here may not be that unrealistic after all.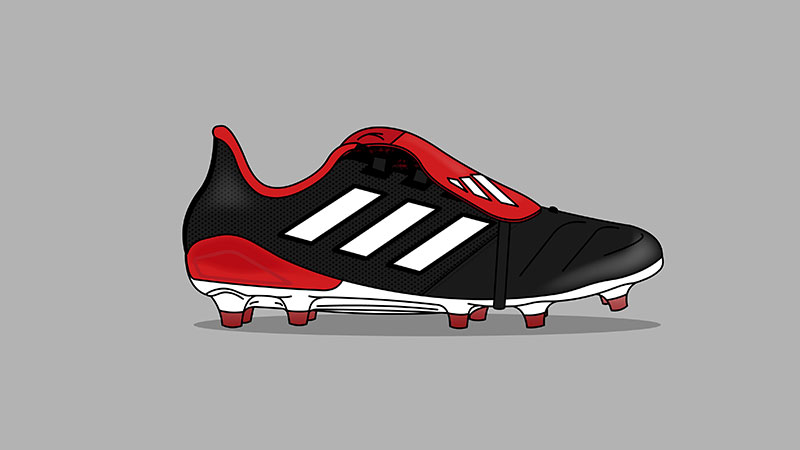 To see more of Crewe's work, make sure you follow him over on Instagram. In the meantime, let's applaud Crewe's illustrative work, and thank him for making our dreams seem a potential reality. Bravo!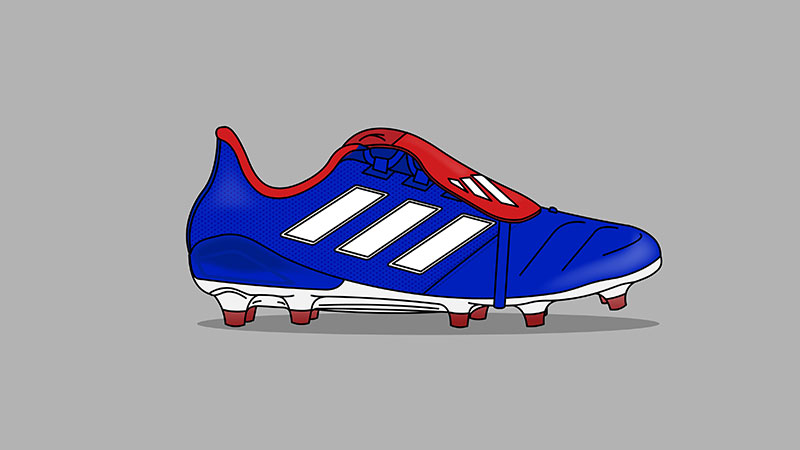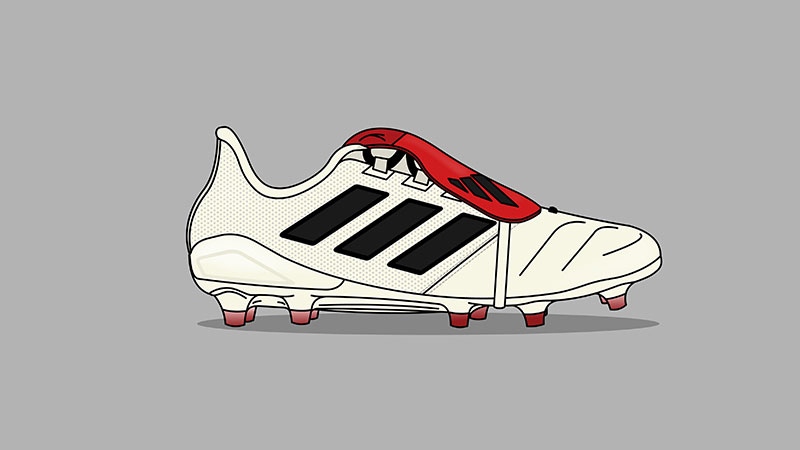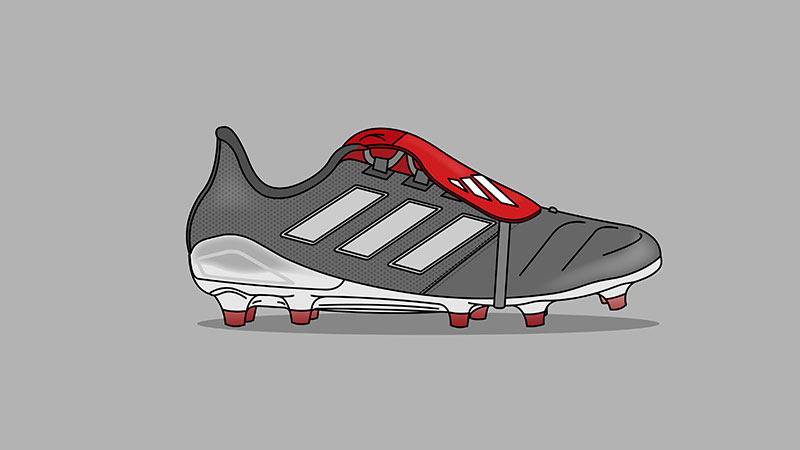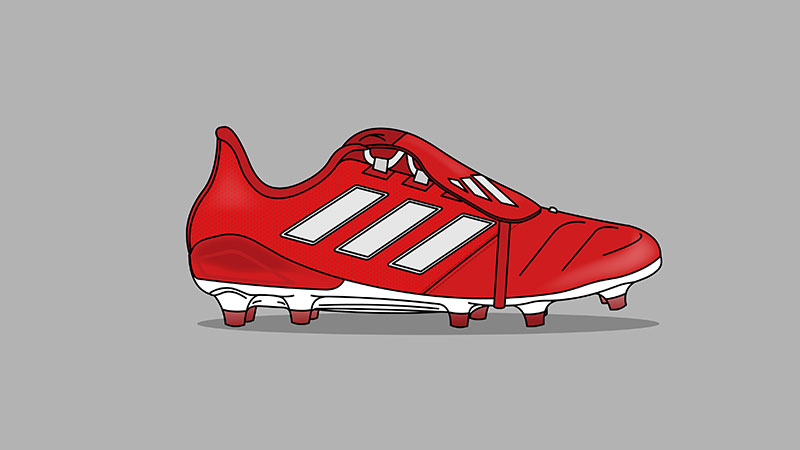 Which one is your favourite? Let us know in the comments below. It's not an easy decision!
Make sure you follow us on Facebook, Twitter, Instagram and YouTube for the latest news, concepts, blogs, quizzes and reviews.