Nike Launch Latest Cristiano Ronaldo signature boot range
Chapter 4: Forged for Greatness symbolises Ronaldo's transformation from skinny teenage winger, to one of the best forwards in the game.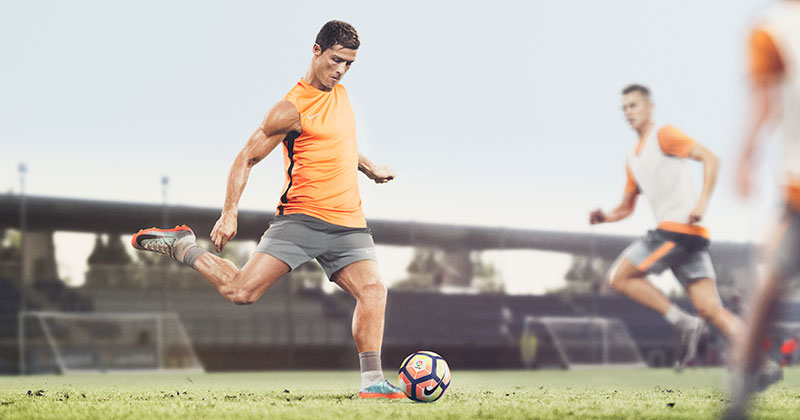 Nobody has made a shirt number their own quite like Cristiano Ronaldo.
From selling shirts with his iconic name and number worldwide, to the overall CR7 brand, Ronaldo has become synonymous with the number 7.
Following on from Chapter 3: Discovery, Chapter 4: Forged for Greatness focuses on the transformative years the Portuguese talent spent under the guidance of Sir Alex Ferguson at Old Trafford.
Behind each Chapter lies a story of his incredible career. With three chapters to go, this release covers the forward's most pivotal time in football at Manchester United.
Symbolising hot iron, the Chapter 4 colourway represents the way in which CR7 forged his physique and skills to dominate domestic and European football with Man Utd.
"It was the beginning of my success in football," explains Ronaldo. "I improved not just my skills, but my body too. In the five years that I was there, I learned the art of football," he adds.
After arriving in 2003 as the most expensive teenager in English football history, and with the critique he had no end product, Ronaldo's time at United developed his skills and helped him become the superstar he is today.
Racking up 118 goals in 292 games, and an abundance of silverware — including three successive Premier League titles — it's hard to argue this part of his career doesn't deserve celebrating.
Mercurial Superfly V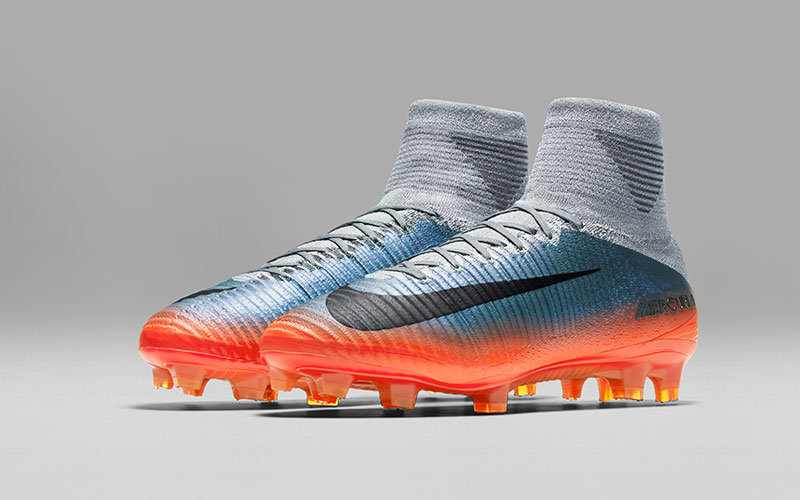 Featuring a gradient colourway more reminiscent to a steel works factory than a football pitch, the metallic grey upper fades to a molten-esque orange soleplate.
Designed with a Flynit upper, Nike Grip System and a Dynamic Fit collar, the Superfly V provides unrivalled lock-down — ideal for Ronaldo and his quick change of direction.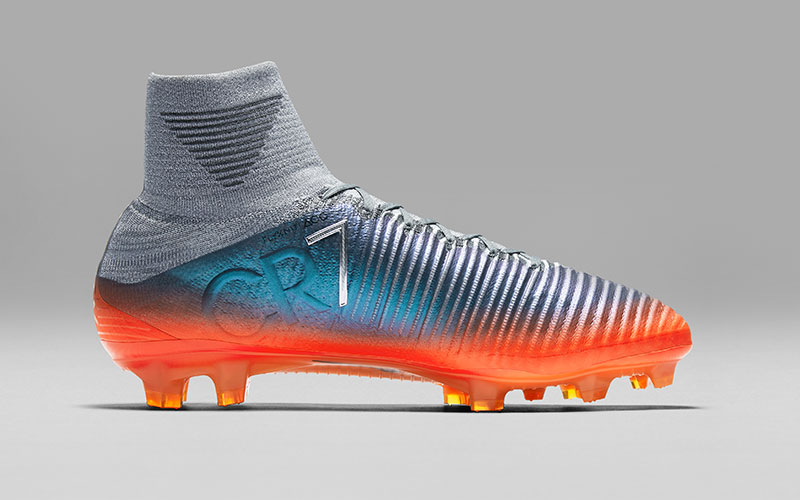 Having worn the number 28 at Sporting Lisbon, Ronaldo presumed he'd carry on with the number, before he was given the iconic no.7 Man Utd shirt.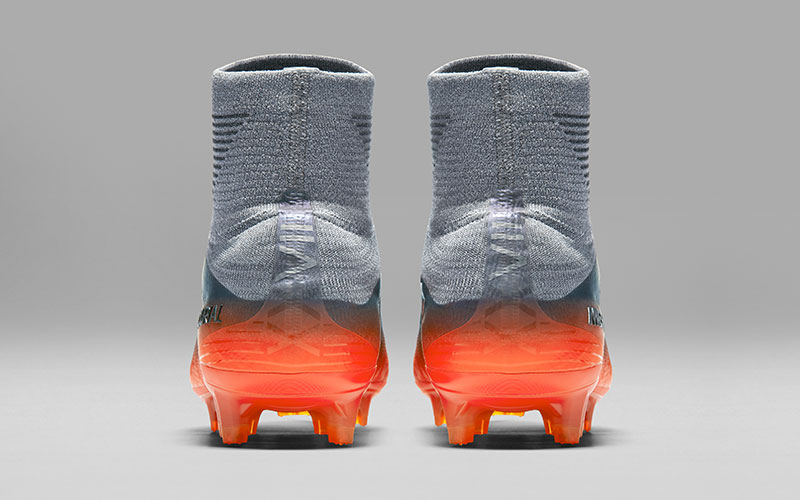 Written down the heel tab of the boot are the Roman numerals for 28, XXVIII, while the number 7 which Ronaldo has since made his own can be seen detailed in metallic silver on the instep.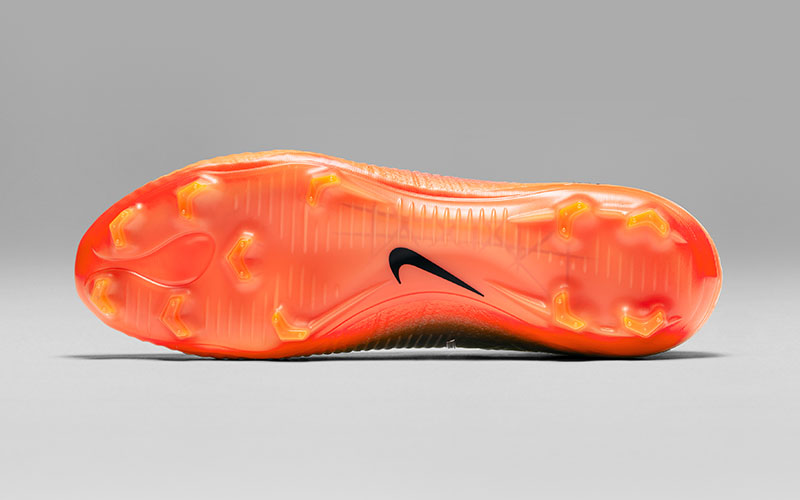 Mercurial Vapor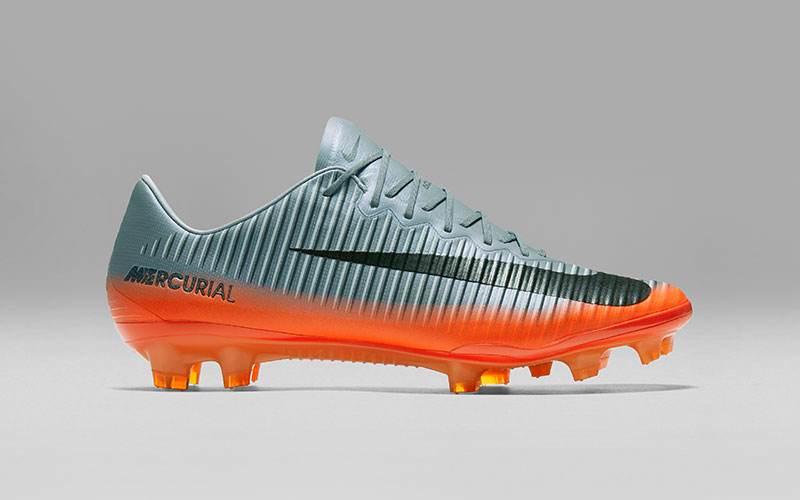 If you're looking for a cheaper option to the Superfly V, the Vapor XI provides a great balance of pace and control. Textured speed ribs are featured on the upper to allow for the best possible touch when travelling at high speeds.
Available at Nike.com from April 10th, Ronaldo will pull on a pair of Chapter 4 boots when he faces Bayern Munich in the Champions League quarter-finals with Real Madrid.
There's also the small matter of a decisive El Clasico at the end of April. We have no doubt CR7 will manage to forge his way to greatness again with these at his feet.
Make sure you follow FOOTY.COM on Facebook, Twitter, Instagram and YouTube for more of the latest boot news and deals. Stay tuned to Hand of Blog for the latest news, concepts, blogs, quizzes and reviews.