First Thoughts: Glitch 17
We've joined the Glitch fam and gotten our hands on a pair of Glitch 17 boots. Here's our hands on review.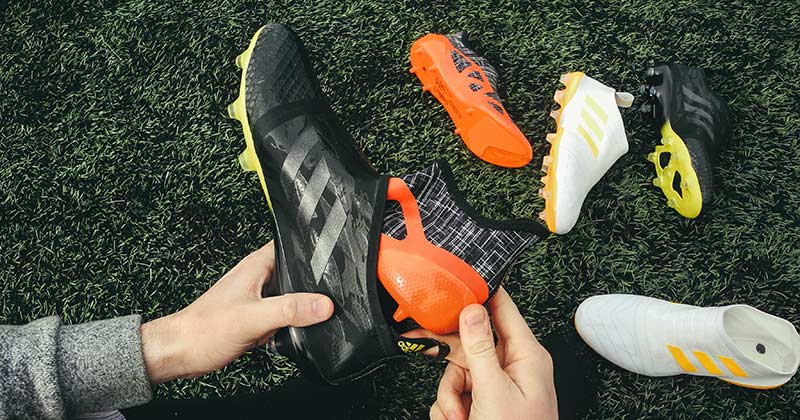 Released in February 2017, the GLITCH 17 Mirage Pack served up adidas' latest edition of their most innovative boot on the market. The pack features four brand new outer skins, two subtle, two bold, for you to choose from and express your style. With our social media channels rife with GLITCH boots and people falling over themselves to get their hands on a pair, it wasn't long before the GLITCH landed at FOOTY.COM HQ.
Want to get your hands on a pair of adidas #GLITCH17 boots?
Follow us + RT this tweet for a GLITCH code!
📰 Review: https://t.co/ugxWwyBJoz 📰 pic.twitter.com/ATR6Jty1fr

— FOOTY.COM (@footy_com) March 17, 2017
After watching numerous unboxings and reading up on the GLITCH since it arrived in 2016, we have been desperate to get our hands on a pair to see what all the hype was about. Having experienced a personal fitting at the GLITCH box in Shoreditch, our starter pack arrived in the office to much excitement.
We opted for one AGILITYKNIT skin and one k-leather, perfect for switching up between 5-a-side and Sunday league. If you're new to the GLITCH, let us fill you in on what all the fuss is about.
How do GLITCH boots work?
All you need to do is slide the inner shoe into the outer skin. The inner shoe features a 4-way-stretch compression sock with Techfit compression technology, meaning it's extremely flexible and comfortable.
On the bottom of the inner are six small studs which will lock into the studs of the outer skin to stop the inside of the boot slipping around. The inner fits perfectly into the skin perfectly, with the heel tabs allowing you to easily separate each part when you want to swap your outer.
Synthetic uppers mean the GLITCH 17 is perfect for fast and agile players. You can then pick if you want a k-leather or AGILITYKNIT toe-box to give you better comfort or improved close control.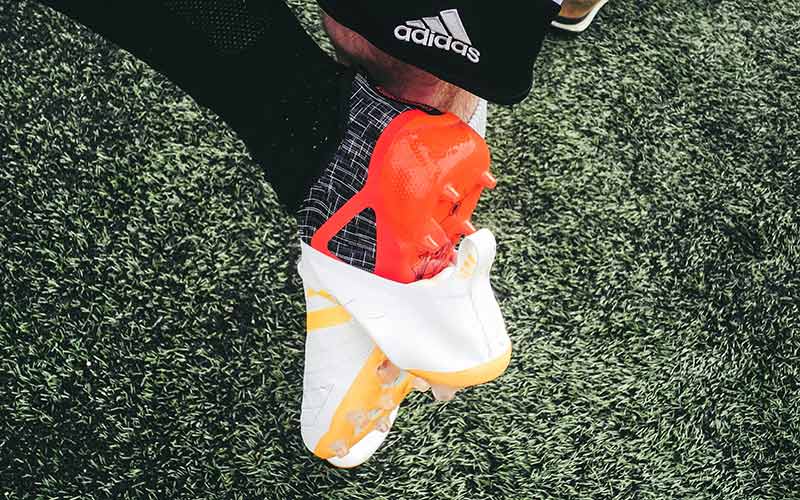 How do you get adidas GLITCH boots?
There are three key stages to get a pair of GLITCH boots. First of all, you need to download the adidas Glitch app. You'll then need to find an exclusive GLITCH Code online so you can purchase your pair. Once you have the app and a code, you can then begin to customise your starter pack and order your perfect combination.
On the GLITCH app you can choose between a number of different options to personalise your boots exactly how you want them. You can pick from soft and firm ground soleplate, the material of the upper, and most importantly the outer skin design.
GLITCH boots are currently exclusive to the UK, and if you live within the M25 you can receive them within four hours of ordering.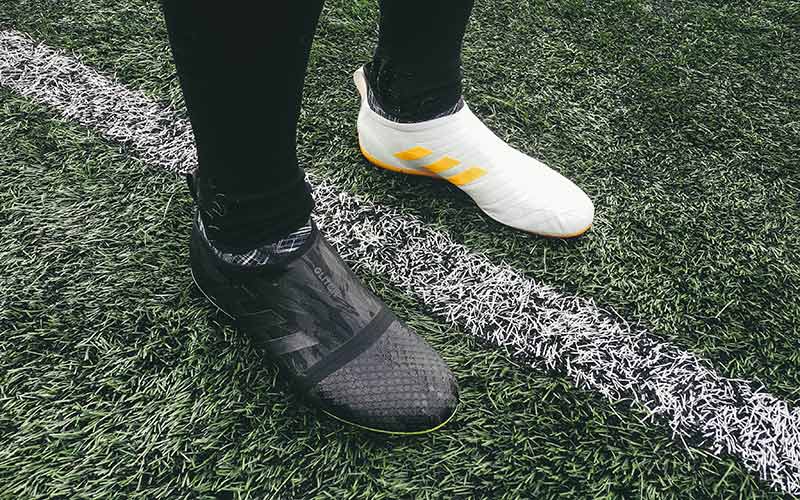 How much are GLITCH boots?
The GLITCH starter pack costs £249.99 when you purchase it through the app. In the starter pack you receive one inner shoe and two outer skins. If you then want to purchase additional boots, individually one inner costs £120 and one outer skin is £100.
This may seem steep, but when you break it down, you're essentially getting two high-end boots for the price of one, with the starter pack also saving you £70 if you were to buy each inner and outer separately.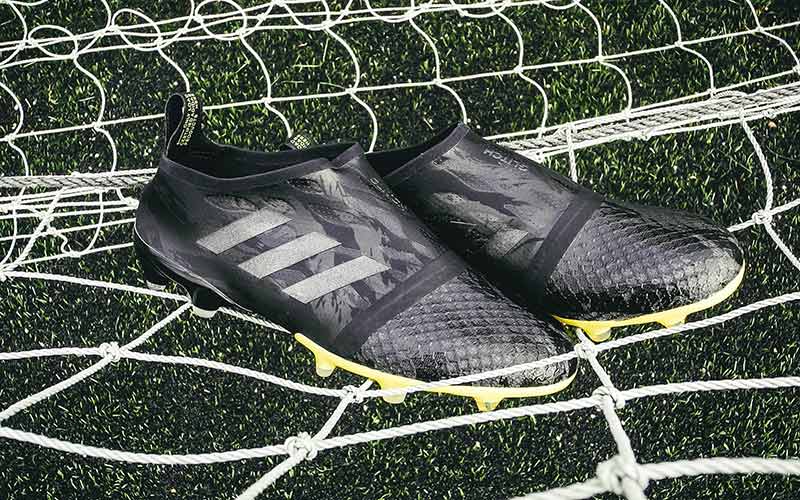 Download the adidas GLITCH app on IOS or Android and visit adidas.co.uk/GLITCH to find out more and buy your perfect pair today.
To get your hands on those all important GLITCH Codes, make sure you're following us on Facebook, Twitter, Instagram and YouTube.