Your Ultimate Half Term Football Guide
Searching for football related activities to avoid boredom this half-term? We've put together the perfect guide for you.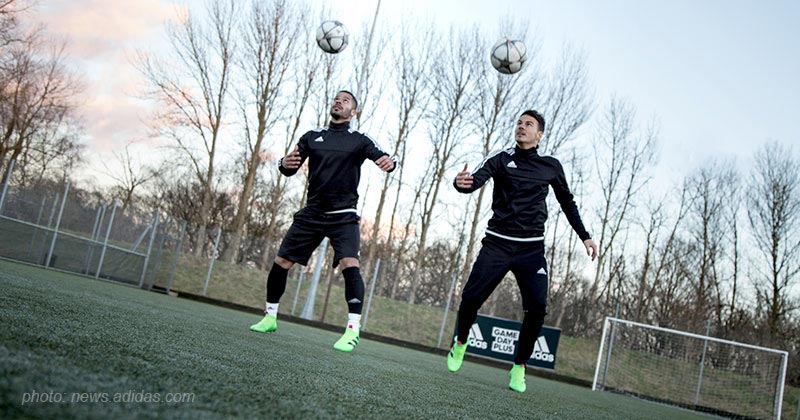 The nights are getting darker. Kick arounds are getting colder. Pitches are getting boggier. Brace yourself, winter football is coming. With the half-term week approaching, if you're looking for ways to fill the time (for those of you lucky to be off!), FOOTY.COM have found the best football related activities to fill your week.
Whether you're treating yourself to a week off work, or you're looking for something to keep the kids busy around their half-term football camps, we've found plenty of things to avoid boredom setting in!
Meet the F2 Freestylers
If you're part of the #F2Family then you'll be aware Billy and Jez are releasing their own book: F2 World of Football, How to Play Like a Pro. What you may not know is the pair are taking their tekkerz on the road and doing their very own book tour. Meaning you have the chance to meet The F2 and get your hands on a signed copy of their book. During half term week, the guys are heading to Birmingham, Gateshead, Glasgow, Manchester and Kent. With limited tickets available and secret locations to be announced, it's an event you won't want to miss!
Tickets for the #F2Book signing tour are selling out fast, get your tickets now!!!!💪🏼📚

- https://t.co/26xCD0KRMp
- https://t.co/euM0MGLrzc pic.twitter.com/BD9WkO3sm0

— The F2 (@TheF2) October 7, 2016
Spend hours on FIFA17
Whether the rain calls your game off, or you're looking for something to kill some time, FIFA17 is the perfect answer. From playing as Alex Hunter in The Journey, to building the strongest Ultimate Team possible, there's plenty for you to get cracking on with this half-term. Plus, if you have the week off school, all of your mates will be online too, meaning endless games on Pro Clubs. If you're still in two minds on whether to get a copy, check out our FIFA17 review to help you make the choice.
Stay warm in style

With kick abouts in the sun all but gone for another year, you'll need to start wrapping up warmer if you're planning on heading out for a game. If your football kit collection doesn't go further than short sleeve tops and shorts, don't worry, FOOTY.COM can help build a warmer winter wardrobe for when the weather turns. Whether you're in need of baselayers, training jackets or tracksuits, we've searched the web to bring you the best football training wear collection possible.
Embrace the mud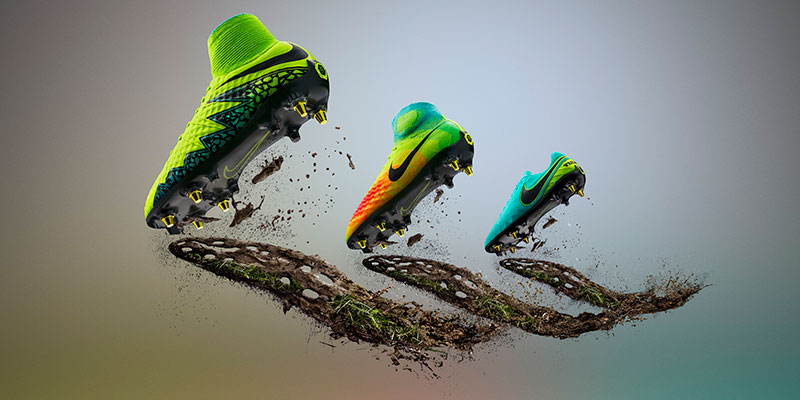 If the weather won't hold you back from playing, make sure you're equipped for the right conditions, otherwise you'll spend more time on the floor than Jerome Boateng the morning after leg day. By browsing the soft ground boots collection at FOOTY.COM you can find the perfect boots to keep you from falling face first. The rain showing no sign of stopping? Check out our leather soft ground boots range to make sure you keep your feet dry and your skills weatherproof!
Discover Futsal, play like Ronaldinho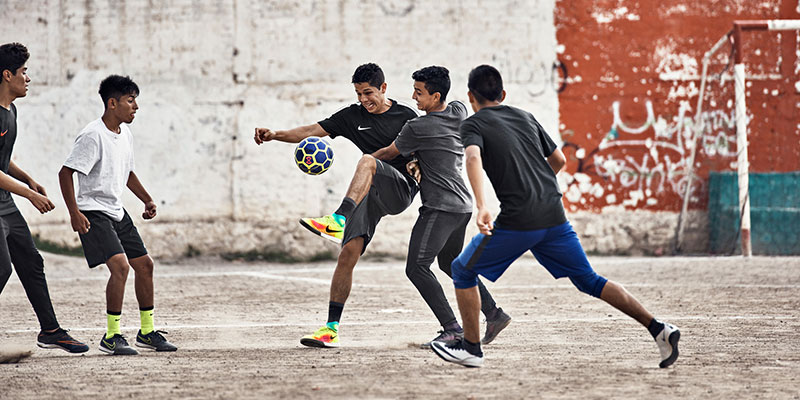 Boggy pitches and cold weather don't offer the best conditions for bringing out your best flicks and tricks. To sharpen your skills and remain injury free, you're better off heading to your local futsal court. Visit the FA's Futsal hub to find your nearest Futsal league. No rain, no mud, and more attempted skills than a Ronaldinho YouTube montage (results may vary), futsal is the perfect answer when the weather gets the better of your game. Check out the FOOTY.COM collection of indoor boots to discover the best deals on a range of Nike, adidas, Puma and Umbro products. They're also perfect for street football if the sun makes an appearance. Just watch those windows!
...and if all else fails
Park yourself in front of the tele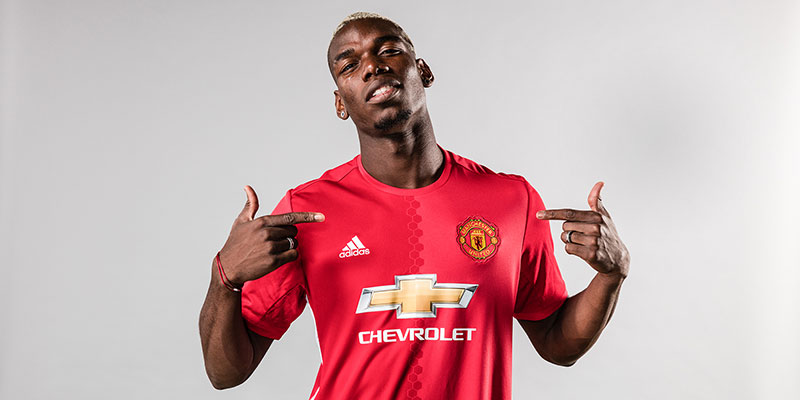 There's nothing to match the feeling of actually getting out and playing, but watching some of the biggest sides in Europe face off does come close. You really are spoilt for choice when it comes to watching the footy on the box this half term. There are derbies galore, with Rangers clashing with Celtic in the Scottish League Cup (Sunday 23rd), the Manchester derby in the EFL Cup (Wednesday 26th), the Steve Bruce-ico with Birmingham v Villa (Sunday 30th) and the hipster's favourite, Borussia Dortmund v Schalke (Saturday 29th). The excitement doesn't end in the cups, there's also Juventus v Napoli in Serie A, plus Mourinho returning to Stamford Bridge with Chelsea v Man United (Sunday 23rd) in the Premier League. Visit Live Football on TV to make sure you never miss a kick.
There you have it, FOOTY.COM's football guide to the October half-term. Think we've missed anything out? Let us know in the comments.