8 Essential Tips to Boost Your Fantasy Premier League Team
After a two week break, it's time to get back into the dugout, scout your transfers and get your Fantasy side back on track.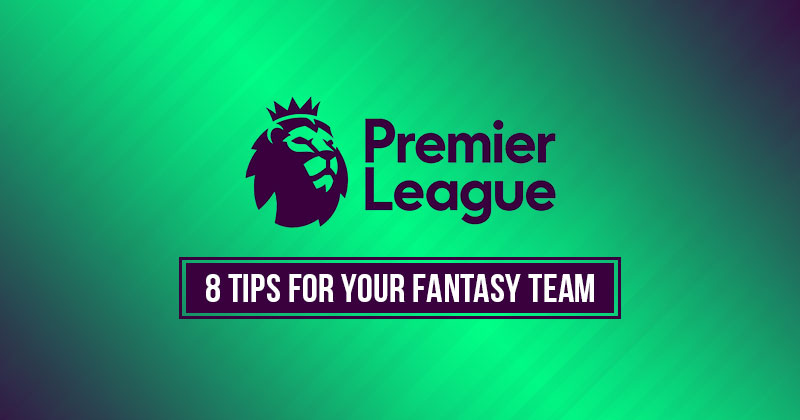 We're seven weeks into the 2016/2017 Fantasy Premier League season, with Gameweek 8 a welcome sight after another somewhat stale international break. As the stragglers of your leagues start to drop off, claiming "they were never really fussed anyway", it's time for you to step up a gear and make a real push for those smug virtual-gaffers sitting top of the table.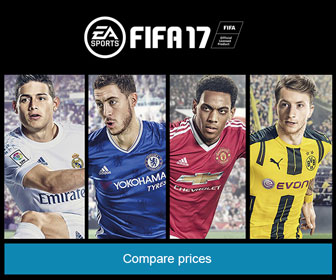 So, dust off the tactics board, start studying the fixture list again and analyse which transfers you can't miss out on; here are FOOTY.COM's eight tips to get your Fantasy side back to the top of the league.
1. Get in the know
If you're looking to stay one step in front of your competition, relying on your gut feeling will only get you so far. To keep your finger on the pulse and be ahead of the curve when it comes to next week's transfers, you need to follow a number of ITK accounts on social media. Knee jerk decisions might seem like a good idea at the time, but they won't serve you well in the long run. By following the likes of Danny Jamieson, who fronts the Official FPL, stat sites such as Fantasy Football Scout and podcasters The Gaffer Tapes, you can add an extra edge to your Fantasy tactics.
It's the turn of the forwards to get the #FPL Daily treatment as @DannyJamieson14 presents your best budget options... pic.twitter.com/ldohaZWkkd

— FPL (@OfficialFPL) October 13, 2016
2. Wait until the 11th hour
We've all been there. After a dismal points tally, where none of your gambles paid off and the player to solve your problems is staring you in the face, the lure of throwing them straight into your side is far too tempting. However, if you make your switches too early in the week you're powerless if they suffer an injury before the weekend. To best avoid injuries in your squad, keep one eye on them throughout the week, read up on predicted line-ups and make your changes on the morning or night before the deadline. Even more so on Champions League weeks!
3. You're nothing without Aguero
Aguero. Fantasy football's nuclear deterrent. Expensive. No advantage over rivals. But too scary to think what could happen if you got rid.

— Adam Bate (@ghostgoal) September 24, 2016
We couldn't put it better ourselves. If you're thinking of parting with Sergio Aguero, take a deep breath and don't make any rash decisions. Yes, he has his fair share of injuries, but when he's on form, you better believe he's on form. Despite missing two games through suspension, he currently has the best minutes-to-goals ratio in the league, scoring on average every 88 minutes. Clinical from outside and inside the box, ruthless from the penalty spot and an outright flat-track bully against lesser sides, you'd be a brave manager to be without him. Even when sidelined, he's worth keeping as you can guarantee his value will rise even further on his return.
4. Learn from your rivals
Even with all of this glorious advice from FOOTY.COM, you still need to keep your ear to the ground and take note of how your rivals are doing. If they're clever they'll keep their cards close to their chest, but if they let slip of who's on their watchlist or when they're planning to play their Chips (All Out Attack, Bench Boost, Triple Captain) you could capitalise on it. Analysing who is in currently in the Dream Team and made it into that week's highest scoring team is essential for deciding who to bring in, especially before everybody uses their 2nd wildcard and teams become identical.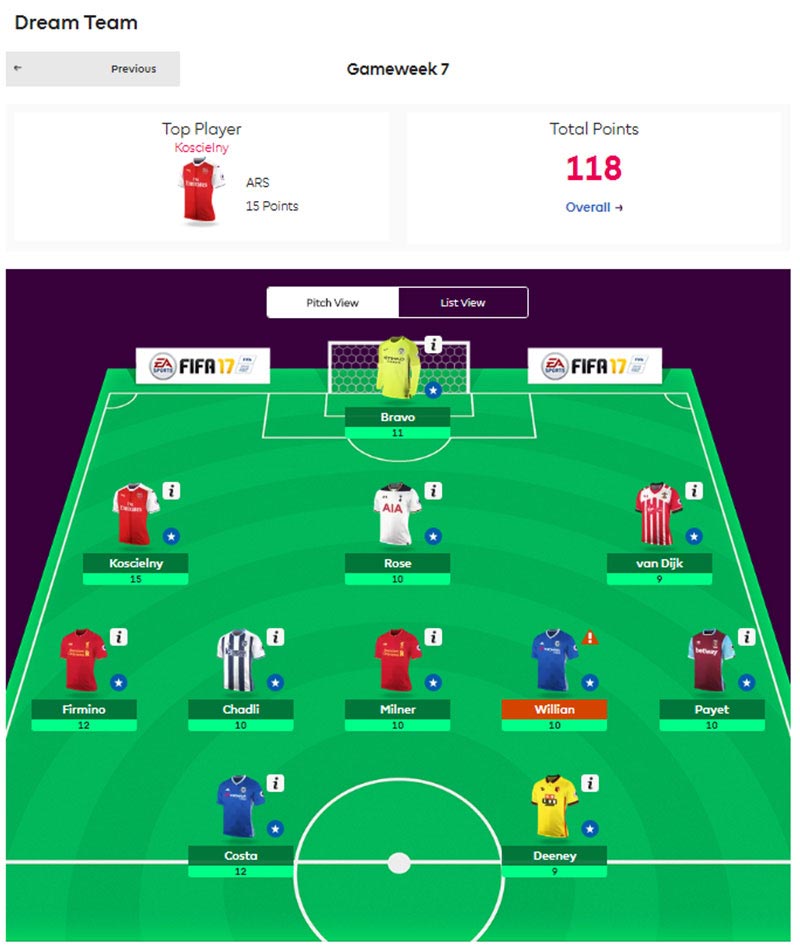 5. Gamble on your captain
It's easy to simply swap your captain's armband between Aguero and Ibrahimovic. But it takes real tactical nous to spread it across your side. Used well, and off the back of research, it can often be the factor which gains you the most points over your opponents. The likes of Diego Costa, Romelu Lukaku and the two Manchester based forwards are always likely to get you a good amount of points, so on certain weeks you may be better off giving your armband to a midfielder with an easier fixture. If one of your midfielders is enjoying a golden patch, jump on that and award them the captaincy. With the chance of more assists, goals and clean sheets, using your gut and being brave to Triple Captain a less obvious choice could see you shoot up the league.
6. Plan ahead
Keeping in mind the players you want to bring in is key to sustaining a challenge for the top spots of the leagues you're in. Working on a week-by-week basis might boost your points in the short term, but having one eye on upcoming fixtures will help shape your team in the long run and keep some cash in the bank for future transfers. Timing your transfers well, in line with double game weeks and off the back of Champions League matchdays can help increase the overall performance of your side. If results go your way, you'll also avoid the price hike for players too. Win win.
Ones to avoid - see the teams with the worst set of upcoming fixtures here.... https://t.co/oWN4TXoNQv#FPL #ffscomm pic.twitter.com/ZRVLpgopjR

— fantasyfootballscout (@FFScout) October 13, 2016
7. Use your Chips wisely
Yes, believe it or not, those three point booster options are called Chips. Unlike your Wildcard, the Triple Captain, Bench Boost and All Out Attack don't renew in the second half of the season, meaning you shouldn't have all your Chips in one go - a life lesson to take further than Fantasy team management. They also come with the benefit you can cancel them, incase you change your mind or there's an injury before the deadline. Used wisely, or on a double game week, and you will be frying flying, with well timed Chips capable of delivering three figure points. Aguero's five goal demolition of Newcastle United last season would've been the ideal time to apply your Triple Captain card, while Bench Boost and All Out Attack are best used when your squad has depth and momentum. Who said chips were bad for you?
8. Spread your budget round
When it comes to spending your budget, much like every other aspect of the game, it's best to be frugal and thought out. If you're left with next to nothing in your bank every weekend, you'll struggle to bring in the players who can make a difference to your title challenge. If you give into the urge of putting a large chunk of your budget on your three forwards, chances are you'll also not have much left to strengthen other areas, which is often where you can have an advantage over your rivals. Opting for an Aguero and Zlatan partnership is the prime example where you budget would be better spread out across your side. If the two were to have an off day at the same time, you could lose some serious ground on those with stronger midfield options.
If you haven't already done so, make sure you join our Fantasy League, and see if you have what it takes to finish above the staff stattos at FOOTY.COM.