FIFA17: First Thoughts
After months of waiting, FIFA17 has landed at FOOTY.COM HQ. Powered by Frostbite and bringing us The Journey for the first time, we've taken a closer look at EA's latest offering.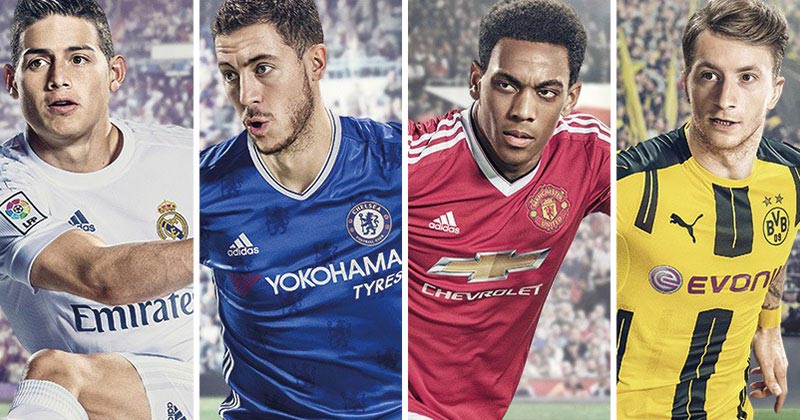 Year after year, without question, the gaming world sits down and asks what's new with the latest edition in the FIFA franchise. Improved graphics and gameplay have become the norm during the series' 20 year life span and with such a huge fanbase, no detail goes unnoticed. However, after being accused of becoming boring, repetitive and predictable, FIFA17 needed to rejuvenate the franchise.
With PES 2017 pulling at it's shirt, breathing down their neck, ready to slide in and take the crown of best football game, FIFA17 had to produce a piece of magic. The flagship introduction of unknown story mode The Journey seemed the equivalent of throwing in an unproven player in at the deep end. Would it be enough to hold off it's biggest rival? Here are FOOTY.COM's first thoughts.
The Journey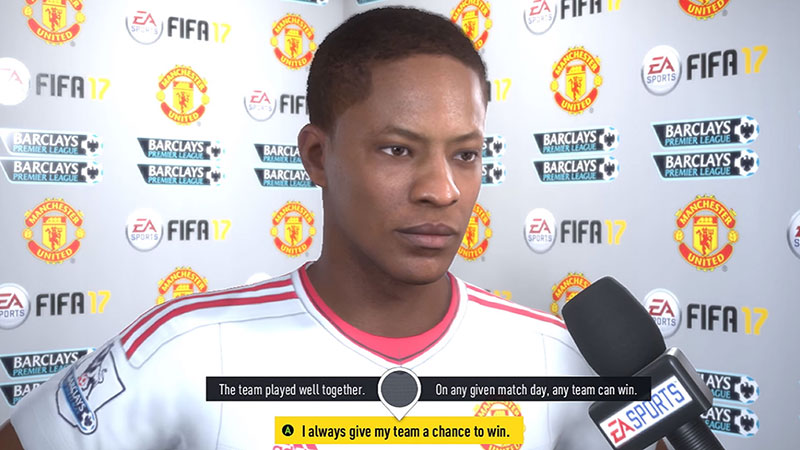 Standing front and centre of FIFA17 is The Journey, in which you control the young, rising player Alex Hunter in his attempts to reach his dream of becoming an established professional footballer. Built up of training drills, cut-away animations and matches, The Journey shows FIFA in a new light. Training sessions and your penalty in a youth Sunday league game, immediately enhance the narrative of the mode and adds a completely new dimension to the FIFA franchise. A side which we've never seen before, yet desperately needed to for sometime, it's a drastic and much more realistic step up from Be A Pro.
The Journey delivers a similar feel to the MyCareer mode used in the NBA 2K games, using sub-plots with several other characters to provide a well thought out storyline. The stereotypical characters of the wise, ex-pro grandfather and the untrustworthy agent seem cliche at times, but don't derail The Journey to be a lost film of the infamous Goal trilogy. The use of a professional actor, Adetomiwa Edun, for the story's lead character portrays Alex Hunter's story very well and helps lift some of the wooden deliveries from Harry Kane.
Along with the options of Cool, Fiery or Balanced dialogue choices in cut-away scenes, the addition of gaining a sponsorship deal for getting so many social media followers brings the mode up-to-date. Like it or loathe it, you can't help but applaud EA and Frostbite for giving us the most detailed and life-like feel to the game.
Career Mode
First of all, a major overhaul has been made when selecting your club. Where previously you were only given your team's rating and transfer budget, EA have given you targets from the club's board before accepting the job. Importance is put on specific areas of your career depending on which club you go for. For example, Chelsea give Youth Development a low expectation, but give Brand Exposure the highest rating of Critical to your job performance. This is almost moving into Football Manager levels of detail. Yes, it's still some way off, but it's a big step in the right direction for those looking for a more indepth experience in Manager Mode.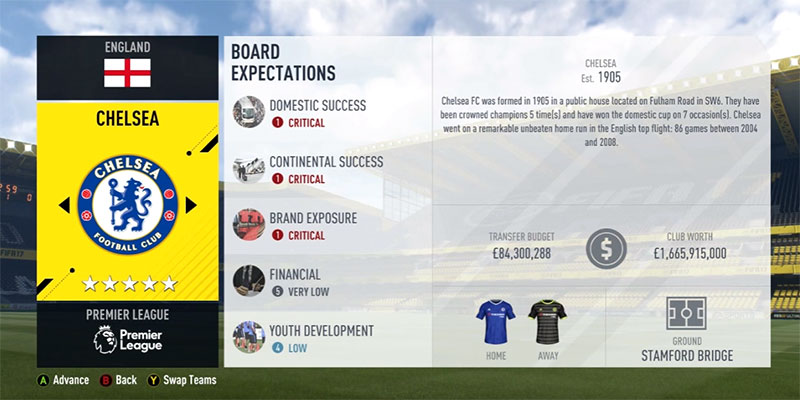 Your job performance is also measured by a rating (similar to that of a player). Depending on whether you win, lose or draw and how well you hit your targets, the rating fluctuates and can see you rise to a higher calling or end up being given the boot. For those opting for Be A Pro over The Journey, you can now also become a manager after your playing career. A small touch in the grand scheme of things, but yet another tweak to replicate real game situations.
FUT + Pro Clubs
Played FIFA Ultimate Team before? Great, you'll get some rewarding packs at the start to help you on your way. FUT is somewhat similar to last year, only minor tweaks have been made to arguably the most profitable sports mode in the world. With new squad builder challengers to win packs introduced, this could be a good way to recycle some of those unused players you have sitting in your club.
Pro Clubs remains largely the same too in terms of menu setup and general play, but the big change is to the Growth system. Where before you had to pass certain tasks, "5 Assists" in order to upgrade your passing, this year "Skill Points" have been introduced and you can spend these on certain traits. 3 points for 5 star skills anyone? After every match you complete, depending on your performance, you will also have a rise in some of your stats. Meaning growth from around an 80 rating will come easier with games played. Another thing we noticed was the time to drop into a match has vastly improved, meaning less time looking at a screen waiting for something to happen.
Gameplay
Before FIFA17 was released, fans could have been forgiven for thinking the introduction of Frostbite as the new game engine would have brought with it big changes to the gameplay. On first impressions, there are definitely a few changes from the previous generation. More crisp, direct passing helps to deliver smoother movements and silkier play, allowing a more fluid style of play. There's also smarter and more reactive runs from players off the ball, stretching and splitting defences on the counter.
New player animations are pretty noticeable too, with players bodies moving and adjusting better to situations, applying more realistic techniques. For example, we quite enjoyed how your defenders are more likely to head or put out the ball out of play from a cross, rather than turning on a virtual sixpence and hoofing it half way up the pitch.
One of the biggest changes in gameplay within FIFA17 comes in the shape of reworked set pieces. Throw ins have been given a dummy and cheeky, subtle walk down the line feature, to mirror those within the real-world. Those that have played the FIFA17 demo will also be aware of the new ways in which you can approach a free kick and penalty, along with the target aimer for delivering corners. It may take some getting used, but when you've gotten to grips with them, they allow for more tactical set pieces and realistic phases of play.
Final Verdict
As ever FIFA has perfected replicating the spectacle of the beautiful game, especially with the addition of The Journey. It may not be a huge overhaul on FIFA16, but the changes that have been made have delivered a more polished final product than we've seen in years, despite still some flaws in the gameplay. The introduction of a Frostbite engine hasn't brought as many changes as we were lead to believe, or hoped, but this may bare more fruit with gameplay in the future. Overall, the FIFA17 journey itself is visually stunning, but still needs to be putting in those extra hours at training.
Make sure you follow us on Facebook, Twitter, Instagram and YouTube!
Stay tuned to Hand of Blog for the latest news, concepts, blogs, quizzes and reviews.