Paris Saint-Germain present the 2016-17 Away kit from Nike
PSG may just walk the league again this year, they'll be doing it in style away from home in this delightful red kit!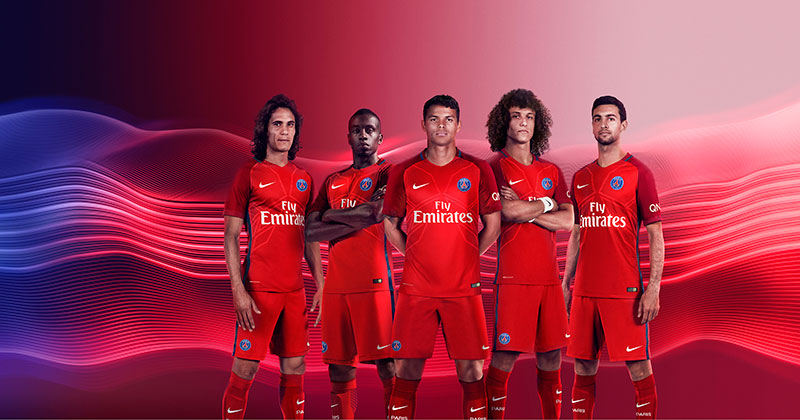 Paris Saint-Germain are famed for having beautiful yet traditional kits, ones that honour the club's rich history but also embody the French spirit. The new away shirt from Nike football for the 2016-17 season pays tribute to the club's colours which just happen to be those of the French Tricolore.
This red away kit is somewhat similar, well almost identical to the England away kit we saw during Euro 2016. There are subtle changes in the hue's of red and blue that are more in keeping with the Parisians colour palette but still, a wonderful kit for what could be another runaway title.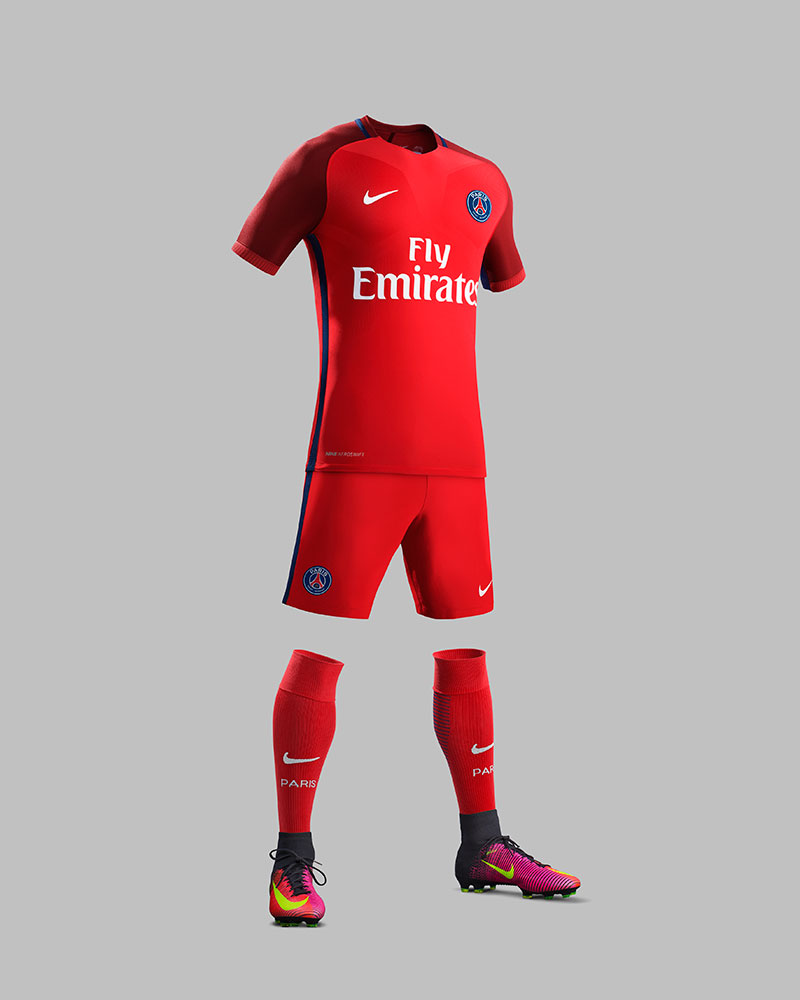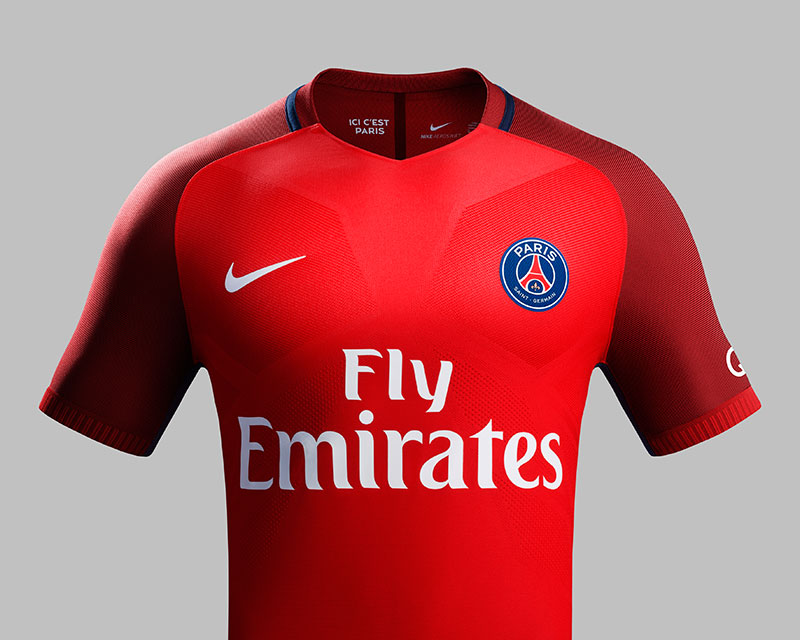 The advanced performance technology in the kit is visible on the chest, where engineered knit zones create a geometric pattern that enhances fit with smaller mesh shapes at the bottom of the graphic. The sleeves and the upper back have been infused with black to produce a darker red.
Odes to club pride appear on the interior and exterior of the shirt. "Paris" is knitted into the back collar, while "Grandeur" and ""Passion" adorn the inside right and left cuffs, respectively. These key club values are underscored by the club's colours: blue represents grandeur while red embodies passion.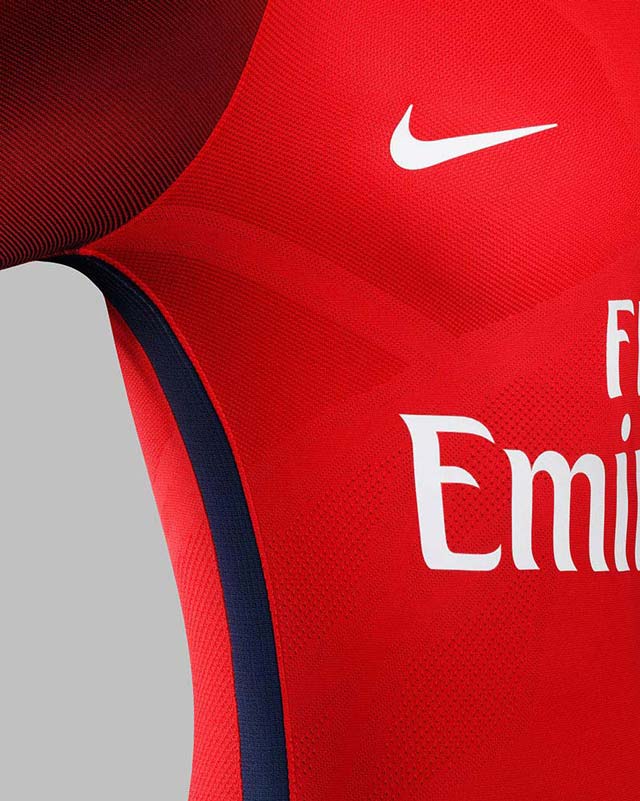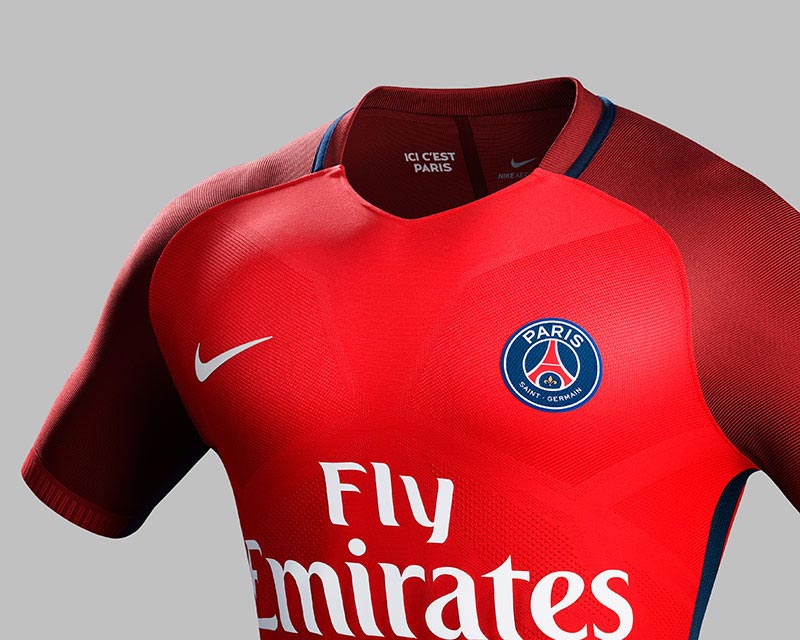 The sides of the kit have a blue stripe that runs the length of the shirt and matching red shorts. Expanding with then player is in motion, the stripe maximises ventilation and reveals a subtle flash of underlying white. Red socks, with a blue linear graphic on the calf, accentuate speed.
Is this a hit or a miss for the Paris giant? Let us know in the comments! Make sure you follow us on Facebook, Twitter, Instagram and YouTube!
Stay tuned to Hand of Blog for the latest news, concepts, blogs, quizzes and reviews.
Images provided by Nike