adidas Unveil the Manchester United Home Kit for 16-17
A new shirt for Manchester United from adidas, a split design that looks back at the clubs past while seemingly glimpsing at its future. Looking at you Zlatan.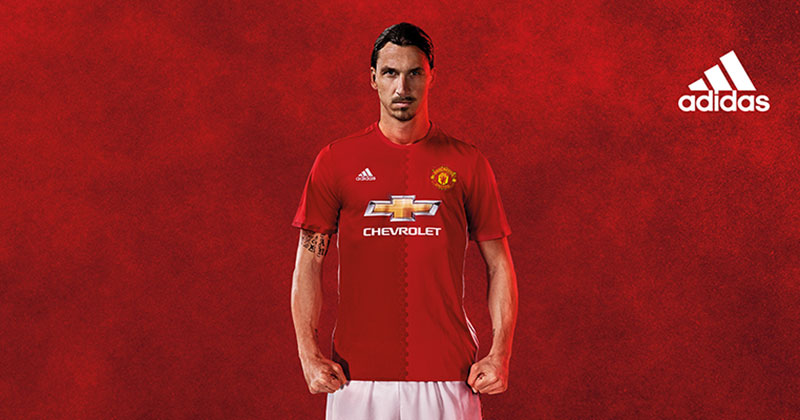 That man Zlatan features heavily in the new Manchester United home shirt photo shoot. The new shirt for 2016-17 reflects the past of the red devils while being stylishly in the future.
We see the adidas stripes on the move from the arms to the body as this seems to be the new way of doing things and we like it!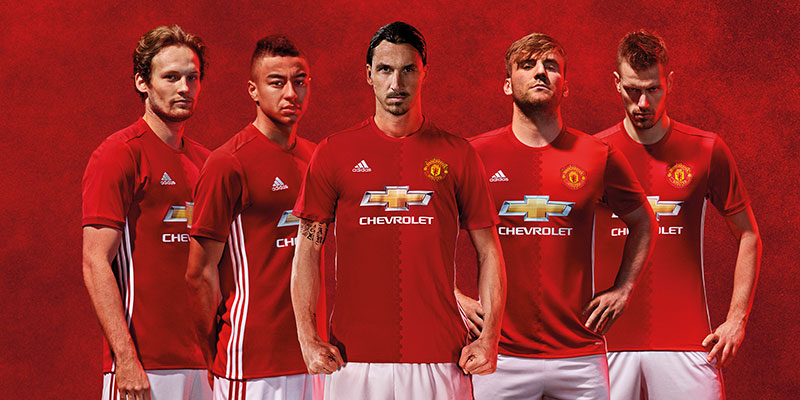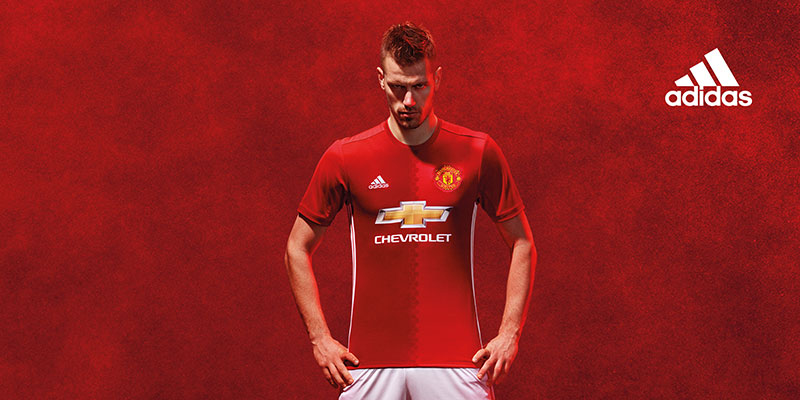 In the second year of the partnership with Manchester United, adidas has taken cues from the Club's illustrious history, with a two tone red split design evoking the two-tone Newton Heath kit of 1878.
The official coat of arms for the City of Manchester was the basis behind the idea for the honeycomb graphic that knits together the two red block designs on the shirt. It was inspired by the worker bee which appears in the crest and originates from the Industrial Revolution, in which Manchester played a significant role. The strong work ethic of the city is also part of the club's DNA, instilled in the players whenever they pull on the jersey and represent the Club.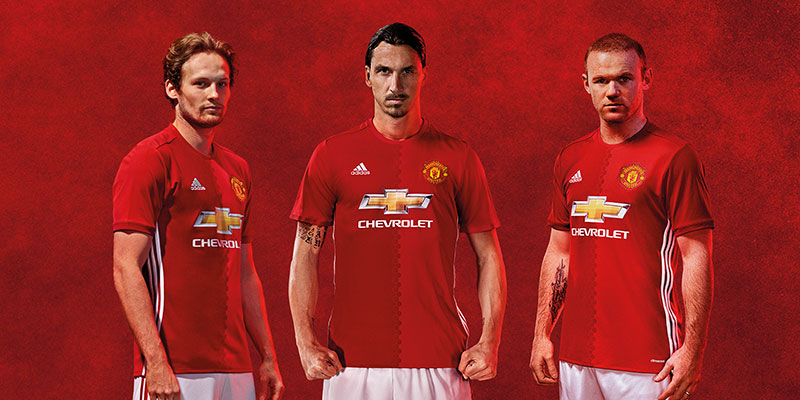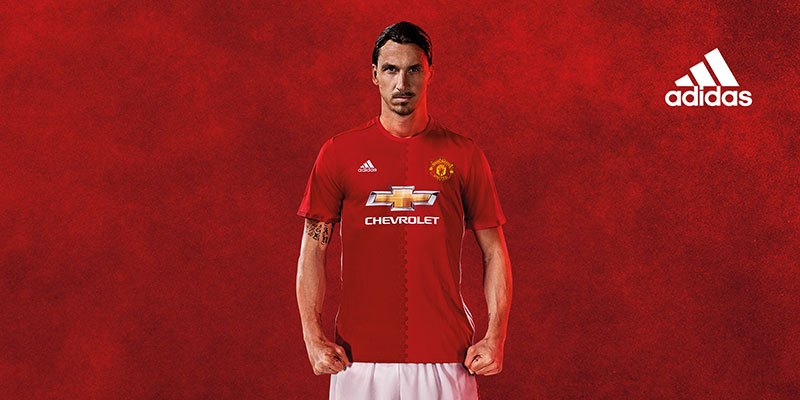 It's red, so that's a good point, the new shirt feels somewhat basic but also very new and fresh. What do you think of the new shirt? Let us know in the comments! Make sure you follow us on Facebook, Twitter, Instagram and YouTube!
Stay tuned to Hand of Blog for the latest news, concepts, blogs, quizzes and reviews.