adidas Unveil Fracas
The knock-out phase for EURO 2016 is getting close and adidas have introduced a new ball to encapsulate the excitement and drama of it all, the Fracas.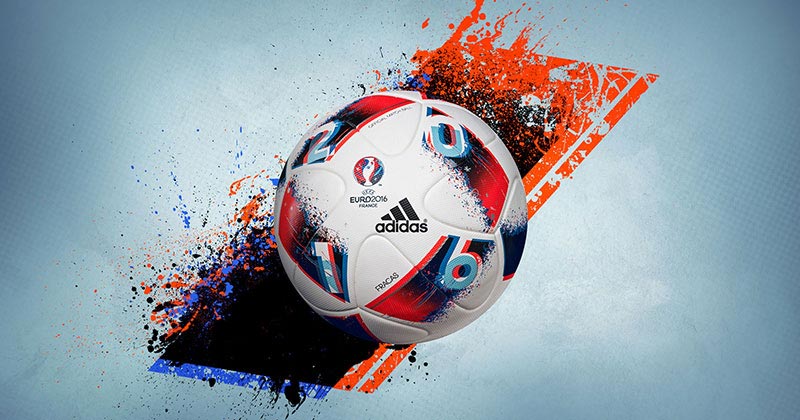 adidas have launched the Official Match Ball for the UEFA EURO 2016 knock-out phase and the final of the tournament on 10th July. The name Fracas translates to 'clamour' in French, the name was chosen by a number of Parisian influencers.
The new design features a 3D effect to the standard pattern of the Beau Jeu, this shake up gives the ball a fresh new look for what could turn out to be a hectic and frantic knock out stage. The ball is said to capture the excitement and drama of knock-out football - we can only hope this ball goes on to give us some classic and memorable tournament moments!
Some of Paris' biggest talent from music, popular culture and fashion have worked with adidas to help with the naming of the ball. The name – which translates to 'clamour' in French – was chosen to encapsulate the drama and excitement associated with knock-out games. The unpredictability of the latter stages of a major tournament is also captured in the dynamic red and black design of Fracas.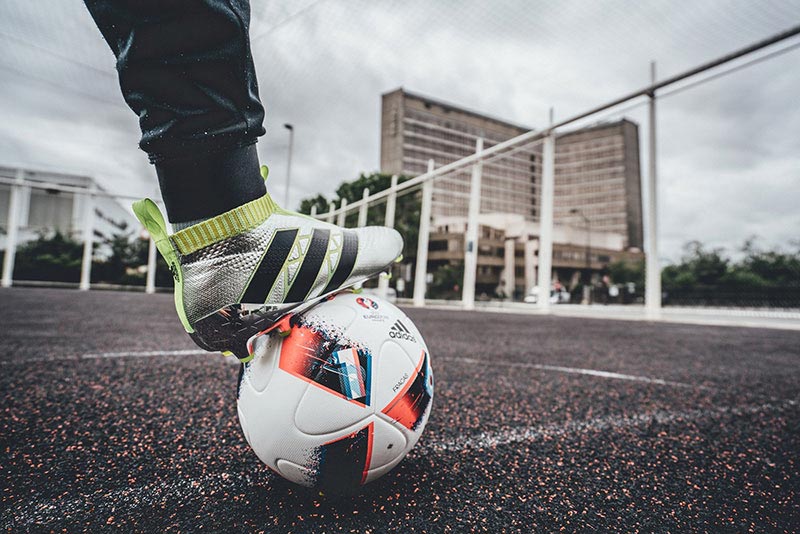 Sam Handy, Vice President of Design, explained the thinking behind the new design: "For Fracas, we wanted to be bold with our design direction and create something that incorporated the emotions felt during the latter stages of tournament football. Beau Jeu was all about tactical football; doing what you had to do in order to get to the knock-out stages. Fracas is a more disruptive design. It represents the noise of the crowd and the excitement around a winner-takes-all mentality on the pitch."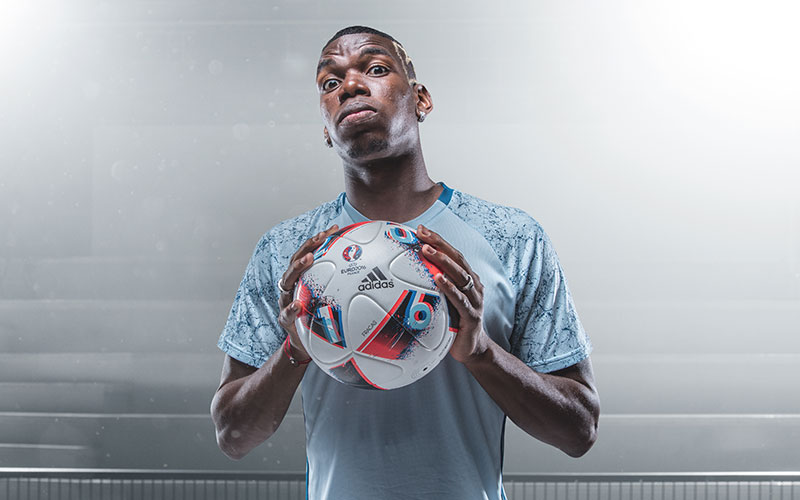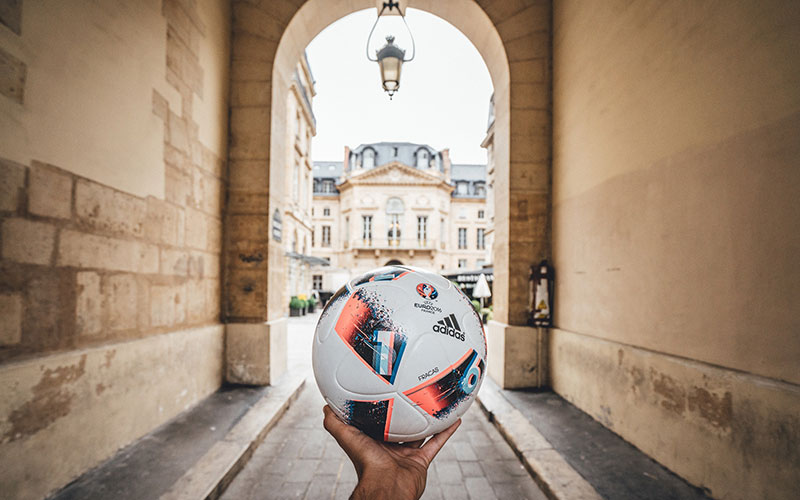 The structure which underpins both Fracas and Beau Jeu has been in development for over 18 months and takes the best elements of the Brazuca FIFA World Cup Official Match Ball, including the innovative panel shape. The two balls, which together will decide the winners of UEFA EURO 2016TM, feature improved surface structure and blocking, offering enhanced grip and in-flight visibility. During this development process, both balls have been tested independently by top players such as Gareth Bale and Iker Casillas.
There you have it, a fresh new paintjob on the adidas ball we have all become familiar with, what do you think of the new match ball?
Make sure you follow us on Facebook, Twitter, Instagram and YouTube!
Stay tuned to Hand of Blog for the latest news, concepts, blogs, quizzes and reviews.