8 Areas Benitez needs to address at Newcastle United
It's shaping up to be a busy summer for Rafa Benitez, as he takes on the challenge of returning Newcastle United to the Premier League.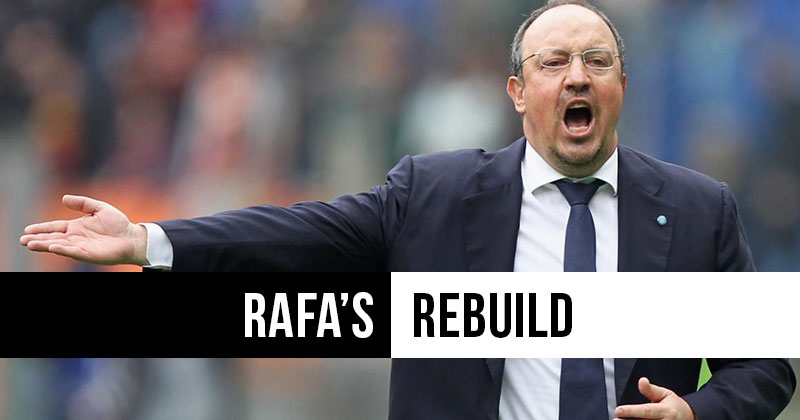 Many cannot believe it. Those that can are pinching themselves. As the ink dries on Rafa Benitez's permanent contract with Newcastle United, the dust is beginning to settle on their relegation and the job that lies ahead.
In a time when a manager's lifespan is shorter than ever and managers switch clubs more often than Papiss Cisse is caught offside, the man in the dugout rarely sees through a 'project' to the end. However, times are changing at St James'. Mike Ashley has abandoned his business plan of buying young, selling high which had little input from a head coach and put all his eggs in one Rafa shaped, Sports Direct branded bag.
"This is a huge club and I wanted to be part of the great future I can see for Newcastle United." - Rafa Benitez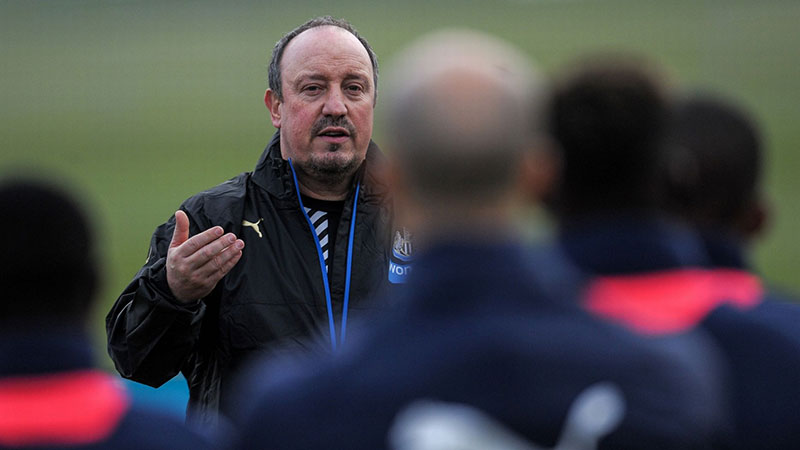 From the sounds the club are making in press conferences and press releases, the Spaniard is going to be given full control of clearing up the mess on Tyneside. So, what is on Rafa's to-do list for the 2016/2017 Championship campaign?
1. Clear the deadwood
Ask many Newcastle fans and this is more than likely top of their agenda for Rafa to tackle first. French pair Gabriel Obertan and Sylvain Marveaux were released by the club before their contracts expired in the summer, and quite frankly you can count the players who deserve a new contract on one hand. No doubt Benitez will also be weighing up the pros and cons of keeping captain Fabricio Coloccini on Newcastle's books too. Few supporters will argue with the notion of cutting a significant amount of players from the squad, but it'll inevitably be up to Benitez to separate the deadwood and those that can offer experience at a crucial time.
2. Establish a winning mentality
Given just ten games to resurrect Newcastle's season, it was always going to be a difficult task to rejuvenate the squad and create any meaningful momentum. Although Benitez oversaw the best run of the season, piecing together an unbeaten run of six games, at times the player's passion didn't come across fully. They played with more confidence in the closing games of the season than the entirety of the campaign, but that isn't much of an achievement! Utilising on the help of a full St James' Park and a loyal away following, Benitez will need to rid the squad of their doubts and install passion and confidence to the hit the ground running.
3. Develop academy products and youngsters
Once described as a hotbed of footballing talent, Newcastle have little to show in terms of successful academy products who've had an impact on the starting 11. With a three year contract to his name, along with control over the recruitment, you'd imagine Rafa would try and bleed through more academy graduates than his predecessors. The return of Adam Armstrong after his fruitful Coventry City loan spell, along with Rolando Aarons and Kevin Mbabu keen to cement a claim for a starting spot after injuries, means the Spaniard has good options when it comes to developing young prospects at the club.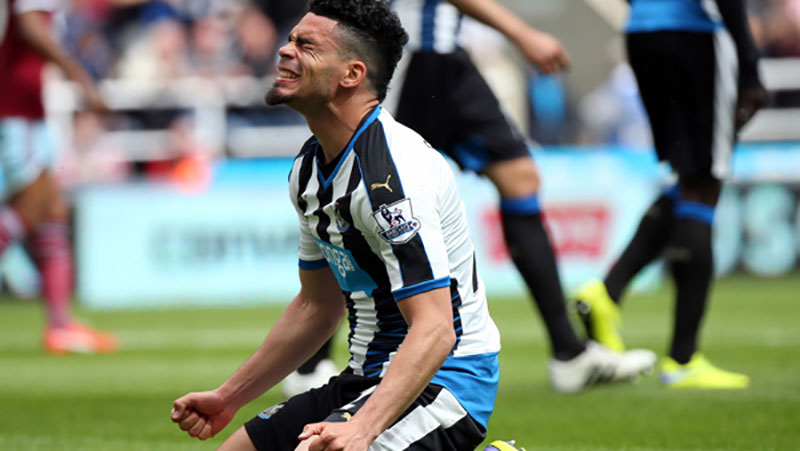 4. Re-establish recruitment
Arguably an issue just as big as not getting the right manager in place, the recruitment at St James' has came under fire and rightly so. As Graham Carr's days as Chief Scout look to be numbered, with Benitez keen to bring in more of his supporting staff, there won't be too many fans feeling that he deserves to stay in his role. He may have found the odd diamond in the rough, but in more recent seasons his signings have cluttered the squad and offered little to nothing - we're looking at you Riviere, Doumbia, Gouffran and Thauvin! Implementing a recruitment plan that sees players brought in who are more consistent, experienced and have a bigger impact on the squad will surely be high on Rafa's agenda during the summer.
5. Address away form
One of the most glaring reasons for Newcastle's relegation has to have been their woeful away form. Picking up just 9 points and scoring a pitiful 12 goals on the road is damning and rightly saw Newcastle demoted. The two wins they secured away from St James', at Bournemouth and Spurs, were helped made by possible by a glut of excellent saves from Rob Elliot. Had it not been for the keeper their fate would've been sealed much earlier. Drawing at Villa Park in the penultimate game of the season summed up Newcastle's inability to perform away from home. Although there won't be any away derbies to lose worry about, with a target on their back, chances are Newcastle will be everybody's 'biggest' game, with every side hoping for a home win over the Magpies. Visiting Championship's grounds the majority of players haven't even heard of let alone played in could cause complacency in the side and will need to be addressed sooner rather than later.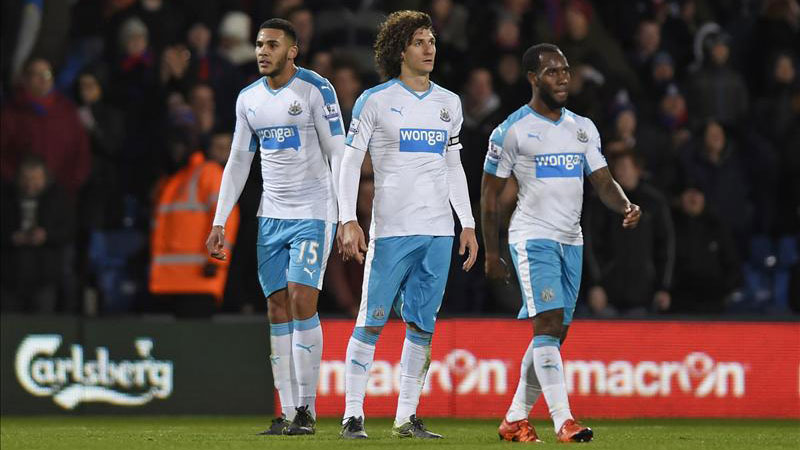 6. Strengthen the defence
This is arguably the most important area that Benitez needs to fix and has been neglected for what feels like an eternity. Since his arrival on Tyneside, the Spaniard has managed to somewhat organise the back four and plug the wholes which saw the Magpies record just eight clean sheets all season, three of those coming in Rafa's ten game tenancy. Although it is undeniable there needs to be investment in the defence over the summer, if Benitez can keep the pairing of Chancel Mbemba and Jamaal Lascelles together and build around them he could finally rid United of their defensive woes.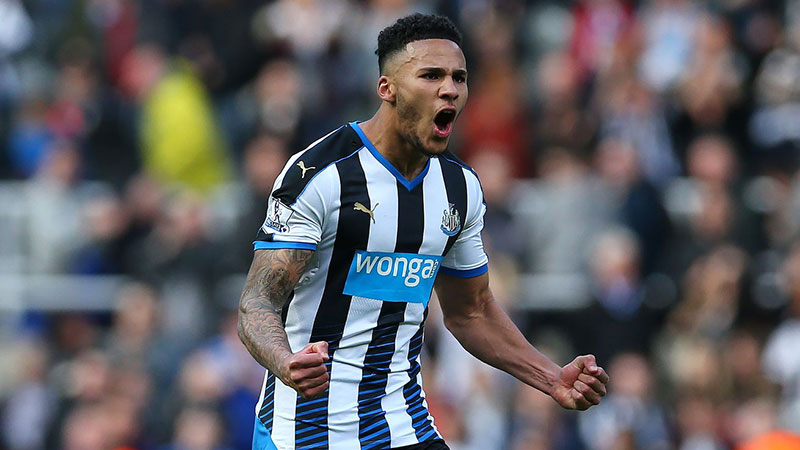 7. Restore pride in cup performance
Benitez's CV is laden with silverware. The St James' trophy cabinet is not. For a team that was used to traveling to Wembley and throughout Europe, United barely get past the Amex in the cup these days. Newcastle's cup efforts in recent years have been nothing short of embarrassing (exiting at almost the first possible chance) and have helped distance some fans from the club. If Rafa can change the way the club addresses cup fixtures and give fans something to shout about in the FA Cup and League Cup he'll go down in Magpies folklore.
8. Make St James' a fortress again
Fans at St James' had to wait until October to see Newcastle's first home win of last season, and the side failed to build any momentum on Tyneside as they won just seven of their 19 home games. Last season showed just how tight the Championship can be, and if they replicate that kind of home form they'll make very hard work of being promoted at the first time of asking. The atmosphere for the final home games of the season helped restore some passion back into the side, but if the players want to keep fans onside they'll have to make away sides fear coming to St James'.
Mike Ashley isn't the easiest owner to read, but you get the feeling he fully trusts Benitez to return Newcastle to the Premier League, giving him control across several departments of the club, unseen with previous managers and one of the reasons Kevin Keegan's return in 2008 was short lived. With the likelihood of an influx of players leaving and arriving at St James', during a summer filled with international tournaments, Benitez will have his work cut out when it comes to recruitment and organisation. Best put that holiday on hold, Rafa.