Bundesliga Team of the Season 15-16
From a brick wall in goal, to strikers who score goals for fun and a somewhat tight battle for the title. The Bundesliga was back to its best with some great teams and players. Here is the FOOTY.COM Bundesliga Team of the Season!


Well the season is over, Bayern Munich are champions (who saw that coming?), Borussia Dortmund gave them a good run for their money, but it was not enough. We are here to look at the Bundesliga team of the season, with so many stand out performers, this could be tricky!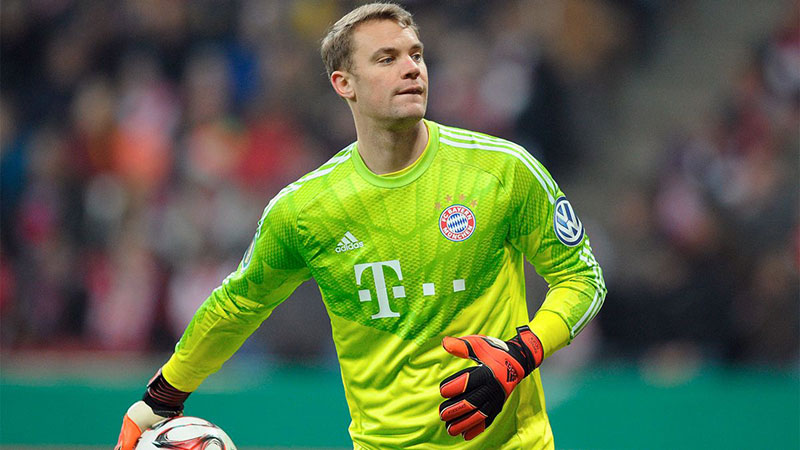 Goalkeeper
Name: Manuel Neuer
Age: 30 Club: Bayern Munich Appearances: 34 Clean sheets: 21
It just had to be Manuel. The Bayern stopper managed an astonishing 21 clean sheets, considering that Bayern had a defensive injury crisis this season, this is perhaps the most he has been tested for some time. Somehow he only conceded 16 goals this season, on top of his freakish shot stopping ability, Neuer managed to maintain a 80.8% pass accuracy, very much a modern day ball playing goalkeeper. Neuer can be see most weekend's grazing in his natural habitat, somewhere between the halfway line and his penalty box.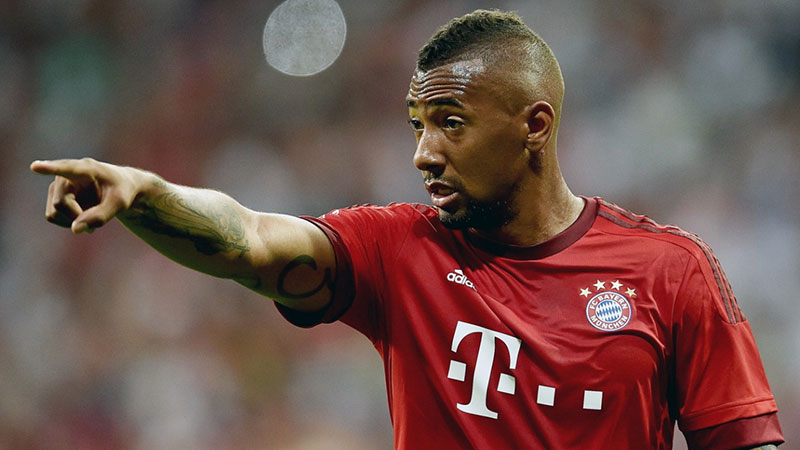 Defence
Right Back
Name: Lukasz Piszczek
Age: 30 Club: Bayern Munich Appearances: 20 Assists: 3
After losing his place in the starting XI for Dortmund it has been a long way back for the Polish right back, but when he rediscovered his best form after the winter break, he was unstoppable, notching up three assists and creating 40 goalscoring chances.
Centre Back
Name: Jerome Boateng
Age: 27 Club: Bayern Munich Appearances: 19 Assists: 3
The German international had a season somewhat ruined by injury, after a three month lay off due to an abductor injury. The rock at the heart of the defence for Die Bayern showed his athletic and defensive abilities when he returned, helping Bayern to maintain the edge over Borussia Dortmund.
Centre Back
Name: Mats Hummels
Age: 21 Club: Borussia Dortmund Appearances: 30 Goals: 2
A sore subject for Dortmund fans, a wonderful return to form after an indifferent campaign in 14/15, he was key to Dortmund's title challenge. The German international is moving to league rivals Bayern Munich next season. The ball playing centre back managed to keep an 86.1% pass accuracy - we think many midfielder's would envy that! He was a menace in the air as well, winning 69.7% of his aerial challenges.
Left Back
Name: Jonas Hector
Age: 26 Club: 1. FC Köln Appearances: 32 Assists: 4
A somewhat surprise inclusion, but after a stellar season with Koln, Hector has managed to work his way into the Germany squad for Euro 2016. Koln managed a 9th place finish this campaign, and Hector was ever present, missing just 201 minutes across the entire season. He was able to create 76 goal scoring chances from the left back spot.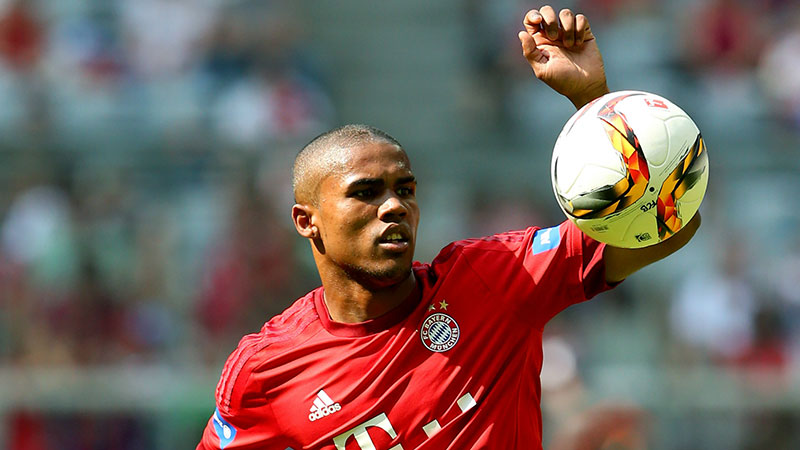 Midfield
Right Midfield
Name: Henrikh Mkhitaryan
Age: 27 Club:Borussia DortmundAppearances: 31 Goals: 11 Assists: 15
To use basketball terms for a minute, Mkhitaryan managed a double double this season. That's double digits in both goals and assists this season. He managed to create 190 goal scoring chances for his BVB team mates, a stunning season.
Defensive Midfield
Name: Arturo Vidal
Age: 28 Club: Bayern Munich Appearances: 30 Goals: 4 Assists: 5
After a big money move from Juventus, many were a bit cautious of the Chilean bad-boy, known for partying and his somewhat controversial character. Pep managed to keep him under control and got the very best out of him. Creating 108 scoring chances this season and having a pass accuracy of 90%, he has been pivotal in Bayern's midfield.
Attacking Midfield
Name: Thomas Müller
Age: 26 Club: Bayern Munich Appearances: 31 Goals: 20 Assists: 5
The engine of Bayern, he manages to pull off the unthinkable, after playing across all of the pitch this season, he featured somewhat regularly in the central midfield position for Bayern. Providing goals and assists aplenty when going forward, alongside the deadly attacking talent that Bayern have on show, he showed he can score from just about anywhere and in every way possible.
Left Midfield
Name: Douglas Costa
Age: 25 Club: Bayern Munich Appearances: 27 Goals: 4 Assists: 9
The former Shakhtar Donetsk man, made his debut in the Bundesliga this season after a €30m transfer to the Bavarian giants. Many questioned the fee and calibre of player Bayern were getting, but he proved all the doubters wrong, his silky skills and blistering pace gave every Bundesliga defence problems. With the likes of Ribery and Robben both suffering from injury worries this season, Costa stepped up to the plate and showed just what sort of player he is!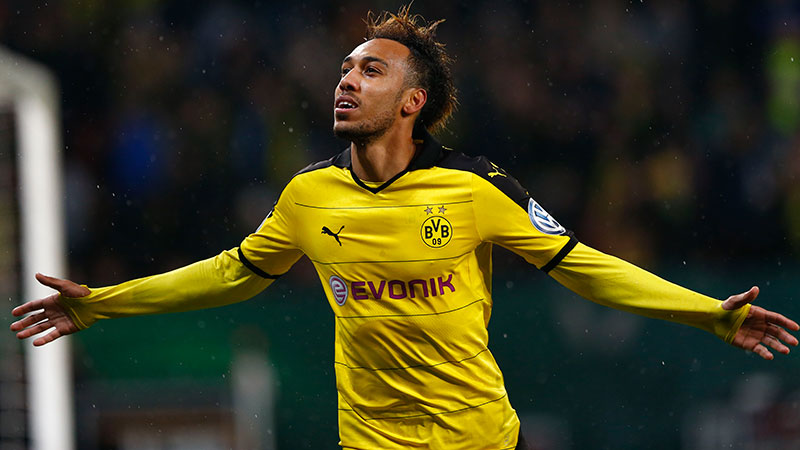 Attack
Striker
Name: Pierre-Emerick Aubameyang
Age: 26 Club: Borussia Dortmund Appearances: 31 Goals: 25
After being named 2015 African Footballer of the Year, it's fair to say this season has been pretty good for Aubameyang. With 25 goals to his name and 5 assists, he was key to Dortmund's charge for the top spot. No African has scored more goals in a single Bundesliga season and he also has become the all time leading African Goalscorer in the league.
Striker
Name: Robert Lewandowski
Age: 27 Club: Bayern Munich Appearances: 32 Goals: 30
It has been a remarkable season for the Polish striker, from scoring five goals in nine minutes and breaking numerous records in the process. All of this after coming on as a sub at half time. Possibly the best out and out striker in the World and a sure thing for team of the season!

Well that's our Bundesliga team of the season! Do you think we missed someone out? Feel that someone deserved a spot more? Let us know in the comments below!
Make sure you follow us on Facebook, Twitter, Instagram and YouTube!
Stay tuned to Hand of Blog for the latest news, concepts, blogs, quizzes and reviews.