European Title Chasers
With the leagues around Europe once again reaching their climatic end, we may just be seeing some of the closest finishes ever. At FOOTY.COM HQ we've been looking into some of the potential champion.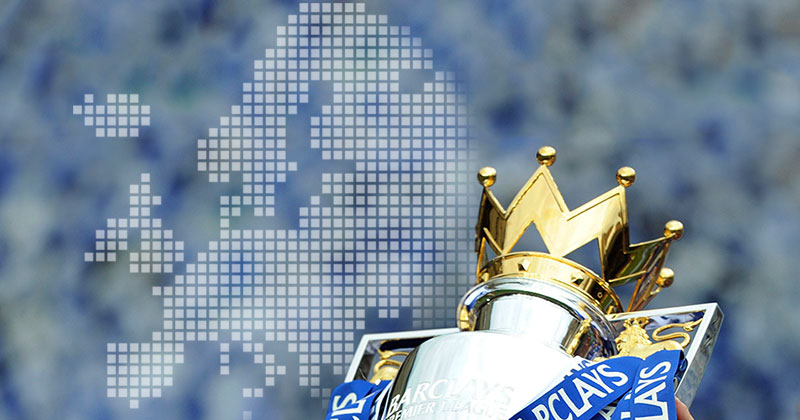 With the leagues around Europe once again reaching their climatic end, we may just be seeing some of the closest finishes ever. At FOOTY.COM HQ we've been looking into some of the potential champions and just how tight some leagues are, will it be heroics in the Premier League? A change of pace in La Liga? And a fan favourite winning the Bundesliga? Only a few weeks now separate us from the end of the season, and we for one cannot wait how it all turns out! While Ligue 1 and Serie A have been wrapped up early, having already crowned PSG and Juventus as champions, the rest are still very much still to play for!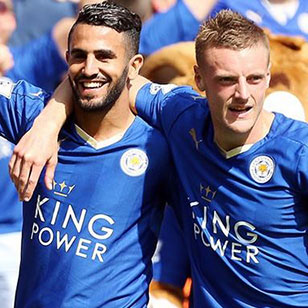 Premier League
The most competitive league in the world? This season has certainly proven that anything is possible in English football, with a team that has never won the Premiership before likely to take the trophy. It's a fairytale what Leicester have managed to do, turning it around from the brink of relegation last season to being 7 points clear at the top of the Premier League is a feat that has never been seen before, and is unlikely to be seen again! Whereas Tottenham have always been a team that has attracted quality players, have had the financial backing and has always been a prominent team when it comes to the title and fighting for a top four finish. With 3 games left to play and Leicester only need a minimum of three points to win the title, can they do it against Man United at Old Trafford this weekend, here's hoping they can!
Prediction: Leicester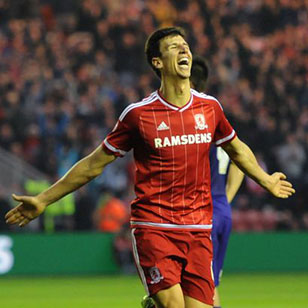 Championship
One of the most hotly contested leagues this season, the glory of playing in the top flight of English football and let's not forget they will be due to share in the £5.1 billion TV rights on top of the promotion payment. It's down to a three horse race in the form of Middlesbrough, Brighton and Burnley, each incredible joint top on 87 points, with only goal difference separating them. Burnley have not lost a game since December and Brighton have picked up some incredible momentum lately, it would seem that it's going to be a very tough finish! Two games are all that's left to play, and with Middlesbrough & Brighton the last game of the season it looks like it's going to serve as a decider! With Boro playing Birmingham tonight, a win could see them shoot to the top of the table, but a loss could prove to be catastrophic. It's going to be an incredible finish to the league to say the least!
Prediction: Burley & Middlesbrough Automatic Promotion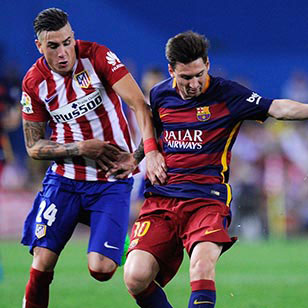 La Liga
Usually La Liga is pretty predictable, and even though it always seems to be a three horse race for the glory of being crowned Spanish Champions, this season it's incredibly tight. Barcelona are clearly seen as the biggest team on the planet at the moment, but a drop in form over the last few games, disregarding the 8-0 whallpoing they dished out last week, has left the league wide open! Currently joint top on 82 points with Atletico Madrid, who have pulled out a fantastic string of results lately, the La Liga has never been closer, with Real Madrid lying in third place just one point off the leaders heels. Crucially, Atletico manager Diego Simeone has been given a three game touchline ban, will this prove vital in the end? It's anyone's guess at the moment.
Prediction: Atletico Madrid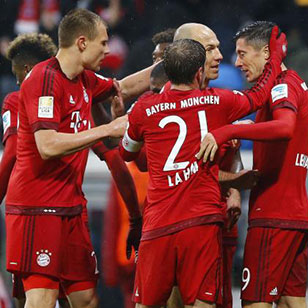 Bundesliga
A fan favourite versus the footballing powerhouse, in the form of Bayern Munich against Borussia Dortmund. With the departure of Klopp many thought that Dortmund might not keep that creative spark that was so decisive in previous seasons, however the arrival of Thomas Tuchel has seen BVB return to their best! Currently sitting second in the Bundesliga with 74 points they are only 7 points behind leaders Munich with three games to go. Perhaps most surprisingly, they have managed to outscore Bayern which is partly down to the scintillating form of Pierre-Emerick Aubameyang who has 23 goals this season, can they repeat the joys of the 2011/12 season, or is the title destined to go to Bayern yet again?
Prediction: Bayern Munich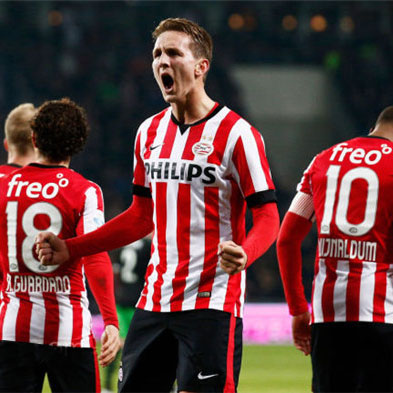 Eredivise
The top flight in Holland has certainly turned into a two horse race, and with two games to play it really is going to go right down to the wire. Ajax and PSV Eindhoven are separated only by 6 goals, both sitting on 78 points a piece. Ajax only dropping 4 points in six games, having lost one and drawn one in the last six, it's certainly going to be a tense couple of matches, can PSV celebrate back-to-back titles of will Ajax throw a spanner in the works?
Prediction: PSV
Why not give us your predictions who'll come out on top in the comments.
To make sure you never miss out on the latest news and reviews, follow us on Facebook, Twitter, Instagram and YouTube!