The Concepts: Nike Fright Pack
Trick or treat? At FOOTY.COM, we've prepared for the scariest night of the year by designing a Nike Halloween concept boot pack. Enough to scare any full-back!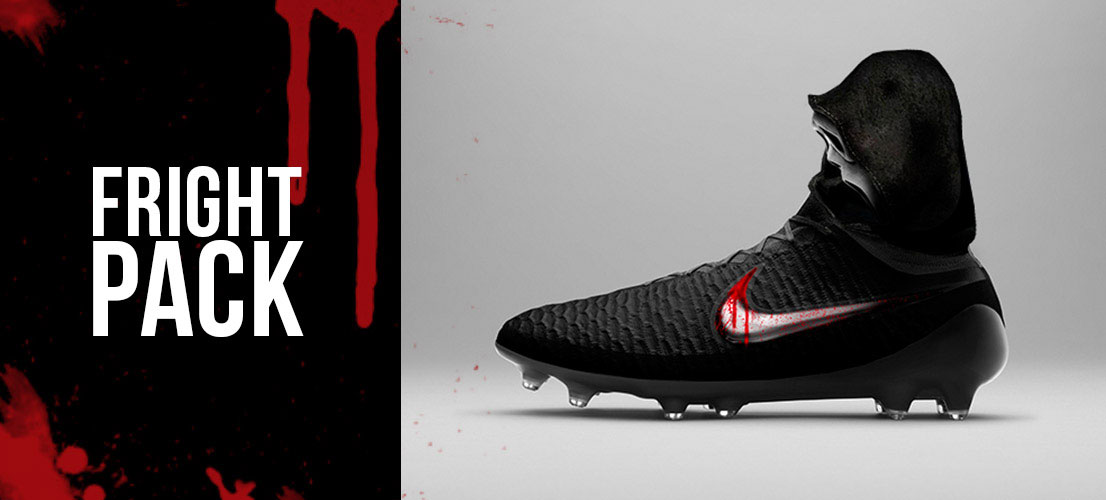 The time of year is approaching, costumes are being bought, parties prepared and movie marathons organised. We haven't seen any football brands getting in on the act, so we decided to put an end to the waiting and we present the Fright Pack!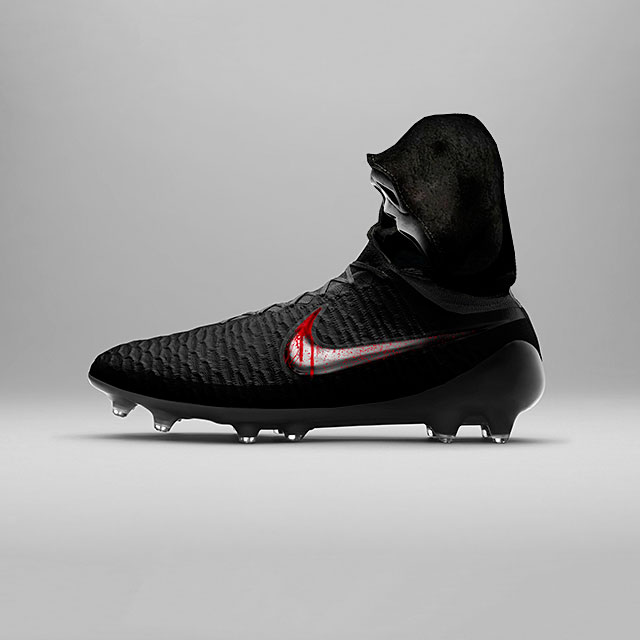 Nike Magista - Scream
If you have seen the mask, you will no doubt be scared, through the 90s and early 00s Scream inspired many halloween costumes and movies! The trademark mask is unforgettable, and inspired our Magista design, the dynamic fit collar seemed perfect for the hood and our mask to nestle in while the Nike tick is now a blade for which he can go about his evil deeds.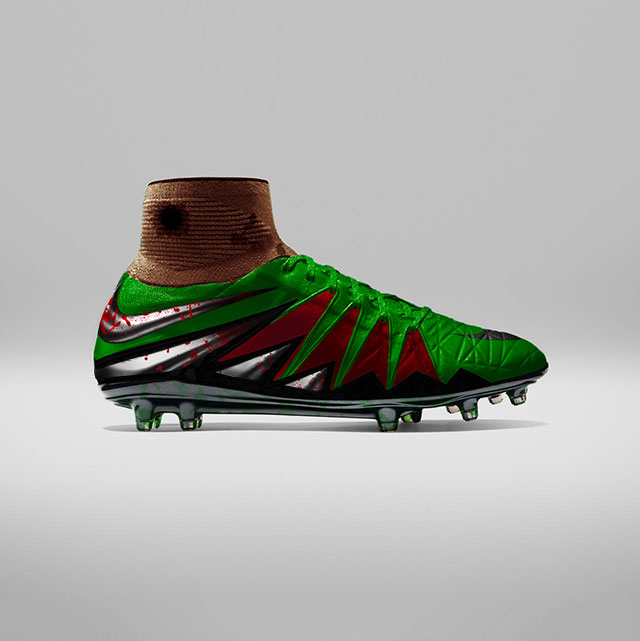 Nike Hypervenom - freddy krueger
Freddy Krueger is one of the all the all time scariest characters in movie history. With his glove armed with razors he will slash through the defence of any player. We chose the Nike Hypervenom due to its already quite gruesome name and looks. With the dynamic fit collar acting as his trademark hat, the pattern changed to resemble his bladed gloves and that unforgettable red and green jumper. This is a true horror show of a boot.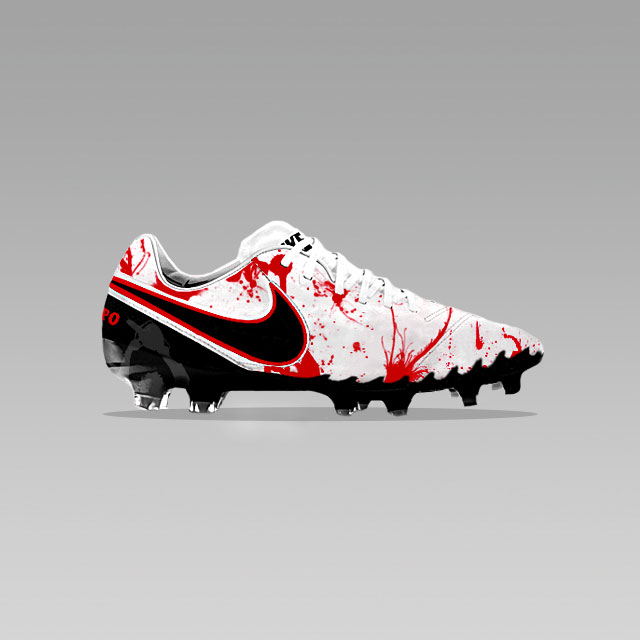 Nike Tiempo - Texas Chainsaw Massacre
Leatherface (kangaroo we hope), is the protagonist in one of the scariest films ever made. The Texas Chainsaw Massacre, made even scarier by the fact he is only on screen for 5 minutes, but left a lasting reminder to all who has watched it. We felt the Nike Tiempo was apt for the chainsaw wielding maniac, as he lurks in the shadows, doing his work without you ever realising it.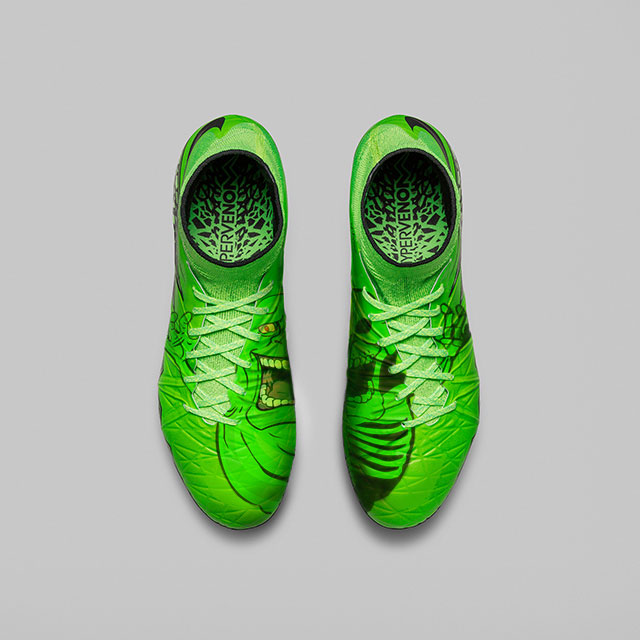 Nike Hypervenom - Ghostbusters
We end the Fright Pack with possibly everyone's favourite bundle of ectoplasm, Slimer! A fun instead of scary ghost, every fan of Ghostbusters has a soft spot for him. The Hypervenom gave us the perfect colour and we couldn't shake the idea of making Slimer our final piece. The only change from a design point is the "alive" and "skeleton" look on each boot, it is Halloween after all!
Did we scare you? We hope so, or at least get you in the mood for the scarefest to come this Halloween!