Top Goalkeeper Gloves
Fancy yourself the next Hart of Buffon? Our latest blog post at FOOTY.COM showcasing some of the top goalkeeping gloves is perfect for you!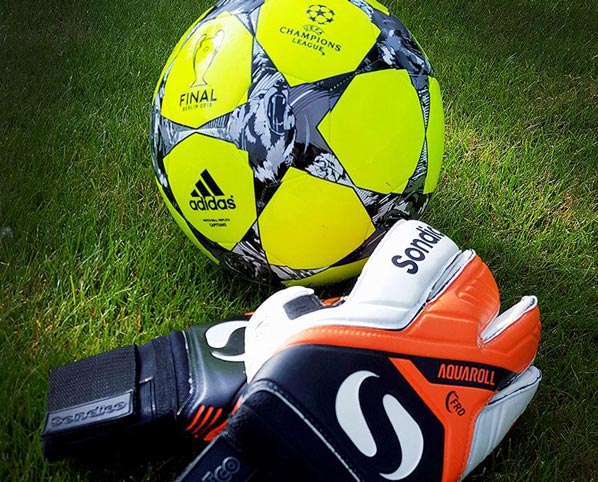 Wearing the right gloves can make all the difference to your performance in the nets. Negative, roll or flat? Boned protection? There are many possilibites and gloves to choose from, so we are going to give you a few we like! From top end to lower and all in between.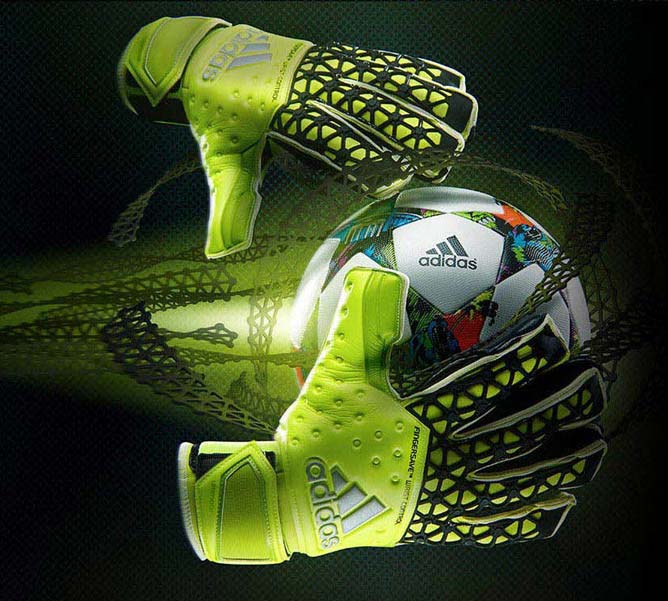 Adidas Ace Zones Ultimate
The new Black/Yellow Adidas Ace Zones Ultimate goalkeeper gloves adopt the same look as the new Adidas Ace boot range, the honeycomb structure in the back of the gloves allows for additional grip with maximum force and flexibility to help with punching and catching. The Ace Zone gloves uses adidas contact maximiser cut which is designed to give you the maximum range of contact on a ball, allowing you to get to those finger tip saves. The tight bandage on the wrist is designed to give an the perfect to any wrist measurements.
Worn by: Manuel Neuer, Marc-André ter Stegen and Iker Casillas

Sondico AquaRoll
The Sondico AquaRoll gloves are the cheapest on our list but that doesn't meant they aren't good! The AquaRoll's offer a solid grip, but as the name suggests they are made for wet weather, we have tried them out, we found they had exceptional grip even when soaked through. This is down to the ribbed design of the plam. With a roll finger cut to help provide excellent grip in all weather and larger surface area for greater control. Gloves can be a pain to get on, but don't worry, the hook and loop tape strap helps provide and easy to put on glove and a great fit.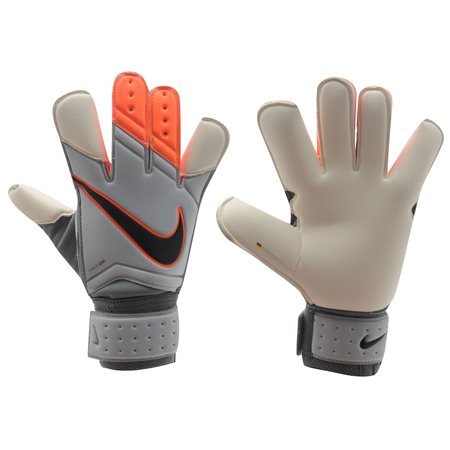 Nike Vapor Grip
Nike have used their Patented Grip3 technology features foam that wraps around the forefinger, pinkie and thumb. This will prevent the seams from getting between your finger. This hybrid cut gives you the comfort brought by a rollfinger yes allows for the close ball to hand contact from the flat palm applied in the the middle two fingers for enhanced grip and control.
Worn by: Tim Howard, Brad Guzan, Wojciech Szczesny
Well there are just three gloves we recommend, from cheap to mega money. A glove can give you the condence in goal, or maybe you just need something for 5-a-side, we hope one of these ticks the boxes for you. Still want to have a look for yourself?
* Prices shown last updated on 06/10/2015 at 11:36.