5 Reasons Choosing The Right Football Boot Really Is Vital
Looking for that perfect new pair of boots to suit your style of play, and well style? Check out our guide at FOOTY.COM to finding the ideal boots for you!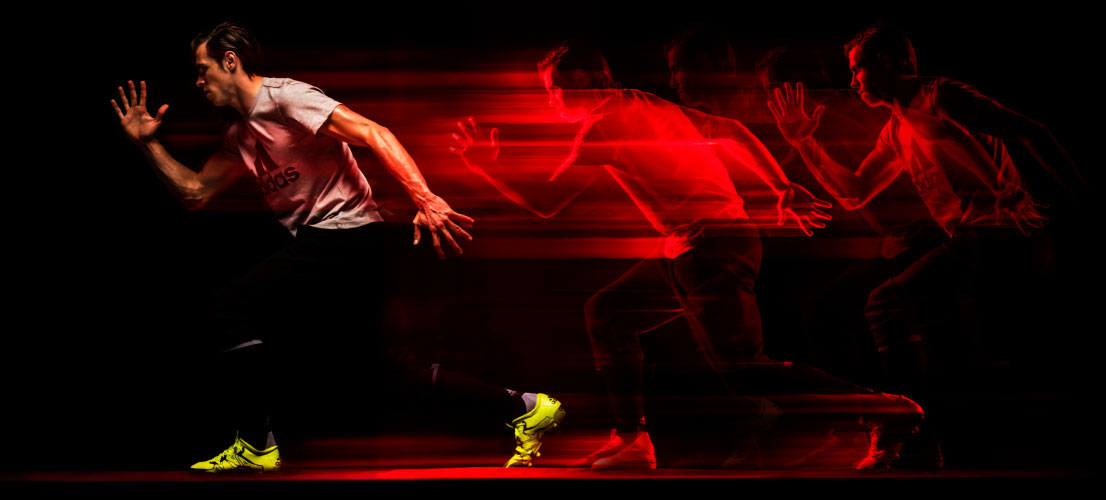 If you play football, regardless of the level of your game, you're going to have gone through the love-or-hate process of buying football boots.
You'll no doubt have scoured the shops or searched for hours online and for some time struggled to find a boot that you think is perfect; one that ticks all of the boxes you had laid out. As such, you've opted for one that just 'does the job'.
But as tempting as it can be to just pick any boot so you can kick off, there's a multitude of reasons why you really do need to pick the right football boot for you - and here are five of our most notable:
1.) You'll see an improvement in performance
OK, so you're not going to instantly be in the same league as Messi, Ronaldo or Bendtner (ahem) if you put on a pair of Nike Mercurial Superflys, but as with any trade, if you have the skills in the first place, the better the tools you're working with, the better your overall performance will be.
Generally speaking, this all comes back to the quality of the boot. If it's a closer fit, you're going to find it easier to control the ball. If it's lighter, it's going to allow you to run that bit faster. If it's contoured to your specific foot shape, your turning and balance is going to be greatly improved.
And who wouldn't want to have better control, more speed and improved agility?
2.) It'll reduce the likelihood of any injury
Your foot slips about because your boot is the wrong size. A stud is loose and every now and again you fall onto the outside of your foot. The material is so thin you can feel the stitches on the ball.
Have boots that offer up some of these 'qualities'? If you haven't suffered an injury yet, it won't be long before you do.
Far too many people play in boots that simply aren't right for them, and there's only one outcome when this happens. It's not a nice one, either.
Your boots should feel like your favourite pair of trainers, just a little more snug - if they're anything but, there's a chance you're going to be causing damage to your feet. Unfortunately, it's as simple as that.
3.) Pitch quality will be maintained
There was a time not so long ago where if you wanted to play football, it was only on grass, and every football boot you could buy was made for an all grass pitch.
Today, with everything from dedicated indoor pitches through to artificial 4G (and of course, the good old traditional grass), you've got boots available that are designed to perform best on each of the surfaces.
Whilst choosing the right boot for the relevant pitches is important for you as a player, it's also important for the surface - you might be able to wear metal studs on an artificial pitch in theory, but it's going to do nothing for the longevity of the surface.
Think it's not your concern? Try playing on a pitch full of holes, when everyone's complaining, and it's all down to you...
4.) In the long run, chances are you'll save money
Whenever you buy a new pair of boots, there's always a temptation to go for the cheaper option. How bad can they really be? You're only playing for a couple of hours a week, right?
Well whilst we're all for getting the rights boots for you - which includes within your budget - you do have to think about the long game.
Consider this. A pair of Adidas F50 Adizero's might set you back £169, but if they last you a couple of seasons - let's say three - that's just £56 per year.
Now if you go for the cheaper option and have to replace them every six months, after three seasons you might have bought six pairs, which at £30 each is a total of £180.
5.) You'll feel awesome
The 'right' boot isn't all about fit or comfort - no matter what some may have you believe, looks play a part.
There are undoubtedly some ugly looking boots out there, but there are some stunning ones, too - and if you love wearing a certain pair, assuming they tick all of the other boxes too, you're going to feel fantastic and more confident when you've got them on, which is ultimately going to have a knock on effect on your game.
When you're playing, no matter whether you're at Wembley or in the back garden, you want to be able to perform your best. Whilst skill and experience without doubt play a big part in your success, the boots you're wearing are more important than you may first truly appreciate.
Get them wrong, and you'll have aching feet, be constantly rueing missed chances and most likely have poor game after poor game. Get them right, however, and you'll soon be on the bench at Old Trafford (maybe).