The Best Running Trainers for Women 2019
We take a look at the best running trainers available for women available to buy in 2019.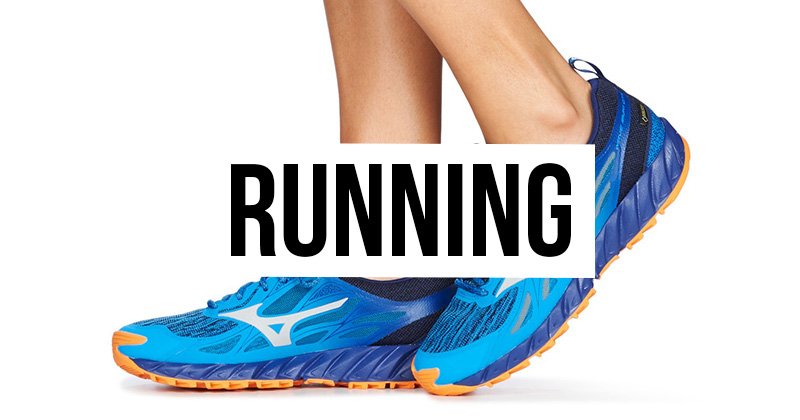 Although it may sound like a marketing gimmick, research has shown that men and women have very different, and incredibly specific, requirements when it comes to choosing the perfect pair of running trainers. After all, time has only shown that we are well and truly phasing out the 'shrink it and pink it' mantra once and for all and more sports companies than ever are picking up the slack and giving women's footwear the attention to detail it deserves.
In fact, there are many different aspects of the humble trainer that have to be designed specifically with female anatomy in mind, such as weight distribution, the sole and the Q-angle. After all, this is the most effective way to ensure that the finished product can offer style, support and savings all in one. With this said, it is now easier than ever for women to reap the benefits of appropriate footwear without breaking the bank. Read on to find out some of the finest running shoes on the market for women in 2019....
1. adidas Duramo 9 Running Trainers
With only a smidge of pink in sight, the adidas Duramo 9 places its focus on the application of the shoe itself, blending the infamous logo into the design with precision and expertise. Renowned for its comfort, this adidas trainer is a pro at offering both support and stability during exercise in order to allow even the most inexperienced runners to glide along the ground with ease. Plus, the added addition of a mesh upper provides maximum breathability and keeps the feet well ventilated during every run, from start to finish.
2. Mizuno Wave Ibuki GTX Running Trainers
If you're looking for a trainer that will stand out amongst the crowd, the Mizuno Wave Prophecy 7 is right on the money. Its explosive design is only slightly overshadowed by its versatility as this trainer is the perfect choice for athletes that regularly take part in a variety of demanding sporting activities, such as cross-fit. For a running experience like no other, the Wave Prophecy 7 offers everything a trainer should and more; its maximum cushioning design outlives regular foam-based soles and the wave-shaped platform is devised in order to cater to every aspect of the gait-cycle, offering the most effective heel-to-toe support yet.
3. Asics Gel Sonoma 3 Running Trainers
Runners who like to frequently head off-road onto trails and tracks need a trainer that can keep up with their enthusiasm. Luckily, the Asics Gel Sonoma 3 offers just that, and more. Whilst this trainer may be designed for those who run at a low to medium mileage, it certainly doesn't scrimp on the additional details and characteristics. In fact, the Gel Sonoma 3 features a high-quality Gore-Tex membrane which is able to protect a runners' feet in any weather condition whilst simultaneously offering comfort, grip and support regardless of the surface.
4. New Balance W680 Running Trainers
Ideal for runners with a neutral pronation, the New Balance W680 is a trainer that offers all of the support without the jaw-dropping price tag. They are lightweight in nature and come with an expertly designed heel that offers an almost perfect-fit every time, allowing runners to bask in their surroundings as they run and reap all the benefits of comfort that a trainer should provide. In fact, many buyers have noted the New Balance W680 trainer's cushioning, siting how the feature offers both necessary support and helps to aid under-pronation too.
5. Nike LunarStelos W Running Trainers
Despite being known as an entry-level trainer, the Nike LunarStelos W is noted for its affordability, flexibility and breathability. Alongside the hard-to-miss signature sweep of the Nike product range, this trainer displays a huge colour variety that is attractive to even the most seasoned runners. Renowned for its superior comfort, the mid-sole of the LunarStelos is crafted from ethyl vinyl acetate, commonly known as EVA, and this is where the cushioning really comes into its own, offering a level of stability and comfort for long-distance runs that is certainly hard to beat.
Find the best prices for women's running trainers, and much more, at FOOTY.COM.