The Best adidas Running Trainers
We take a look at five of the best adidas running trainers available in 2019 for beginners and pros alike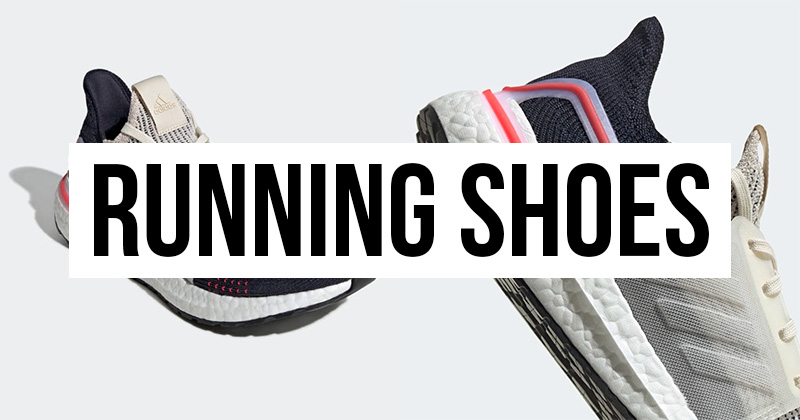 From casual joggers to marathon junkies, wherever you go you'll likely come across a runner. Running has forever been popular and that popularity is growing by the year. 10k and 5k park runs are inundated with applicants who want to trade in their Saturday morning lie in for a canter around the local park.
With so many people taking up running all the time, there has also been a huge surge in running trainer releases. One of the leading running trainer producers is adidas. You may have heard of this small German sportswear manufacturer, they produce quite a lot of shoes, apparently.
The range of adidas running trainers is that extensive that it took us hours to sift through the collections and pick out some of the best running trainers they have on offer. It is tough to narrow down such a wide-ranging collection, but we have done our best. Here we take a look at five of the best adidas running trainers available in 2019 for beginners and pros alike:
1. ASWEERUN
The best running trainers must be two things: lightweight and durable. The ASWEERUN range from adidas have both of these thanks to their airy, lightweight mesh upper that lets your feet breath and wick away that sweat, and a tough rubber outsole that takes the brunt of the force on the pavement when running. Sandwiched between these two vital pieces of tech is a cushioned midsole that means you can run for hours without any discomfort getting in your way.
2. Duramo 9
Some people run on treadmills, others take to the trail. Some of the more adventurous amongst us don't know where their runs will take them from one day to the next. The Duramo 9 collection from adidas are perfect running shoes for those who mix up their running routes often.
The durable two-layer mesh upper gives the breathability a runner needs and the pillow-soft Cloudfoam cushions give comfort as well as the flexibility and versatility to switch from treadmill to trail without the wearer feeling any difference. The Adiwear outsole means that no surface is going to be able to wear these suckers down easily.
3. Energy Cloud 2
Beginner runners are going to find that their feet aren't quite as tough as they think. When runners get started it is important they add a little extra support and comfort for those soft feet and rickety ankles. The Energy Cloud 2 are the perfect entry-level running shoes and have the added benefit of a moulded overlay surrounding the air mesh upper to give that extra support.
4. Pureboost
adidas' boost technology brings a lot to the running game with the most responsive cushioning from a running trainer ever and an incredible energy return to keep you going for longer. These don't just fit perfectly and work hard, they're beautiful trainers that you can wear in any walk of life.
5. Ultraboost 19
The Pureboost has a bigger, and slightly prettier, younger cousin that always seems to steal the limelight, and its name is Ultraboost. All the best running tech is thrown at these shoes and whatever they can get to fit has stayed. These are some of the priciest running trainers form adidas but are a definite investment you should be considering if you are serious about your running. Primeknit uppers, Boost cushioning, Fitcounter moulded heel and the Torsion spring midsole are everything a runner needs in 2019, and it's all here. Check out the best prices on all these adidas running trainers and more at FOOTY.COM.