Top 5 Teams To Manage On Football Manager 2019
As the FM addiction continues to take hold, which club have you chosen to save?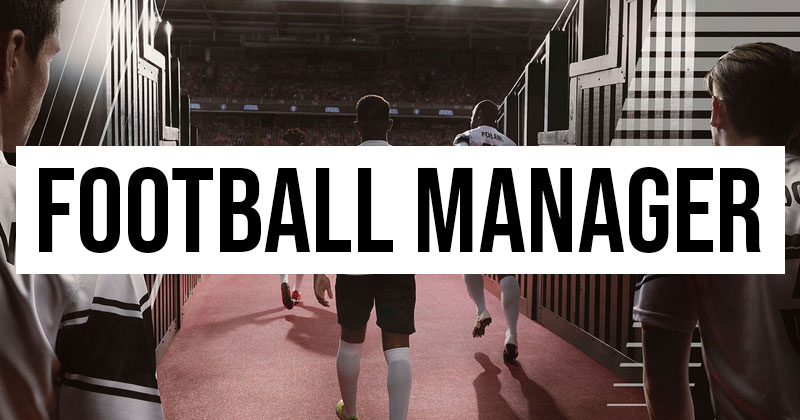 Your legendary managerial career begins here
Up and down the country, you can hear the sounds of clacking keyboards and young lads calling in sick for work, because the latest edition of Football Manager is an absolute belter.
Although some people might call it a 'glorified spreadsheet', you just can't deny the fact that the FM games have always been unbelievably addictive. I've personally become lost in the game for days at a time, tinkering with my tactics and trying to find the best players for my squad, while all the while developing a serious vitamin D deficiency.
Football Manager 2019 and it's sister games Football Manager Touch and Football Manager Mobile are certainly no different, offering players more control over their tactics than ever before. But what are the best FM 19 teams to manage?
---
5. SUNDERLAND
I actually had a lot of fun playing as Sunderland way back in FM 2010, getting them into the Champions League semi's and watching Artem Milevskiy bang in 4 goals a game. Since then, however, I've never really fancied a return to the Stadium of Light.
This year is different, though. After getting relegated to League One, the Black Cats face an uphill struggle to get back to the Premier League, posing the sort of challenge FM addicts thrive on. Boasting a huge fan base and the best squad in the league, this is the perfect place to start if you're still trying to learn the mechanics of the new game.
4. AC MILAN
AC Milan belong at the summit of European football. However, for the past few years, they've been absolutely nowhere near their usual standards.
This is a sleeping giant in serious need of waking up, with excellent finances and a squad that includes the likes of Gonzalo Higuain and Gianluigi Donnarumma. Of course, it will be completely up to you to get the best out of such talented players, but the prospect of bringing the Champions League back to the San Siro is just too tempting to turn down.
After all, who doesn't want to discover the next Shevchenko?
3. SALFORD CITY
Although the thought of working under Gary Neville might make you shudder, there's no doubt Salford City offer an intriguing challenge. Flush with cash and boasting one of the best squads in the National League, it could be a lot of fun trying to take the Ammies all the way up to the English top-flight to challenge their local rivals.
I don't think you should expect to achieve constant back-to-back promotions (FM 19 is quite difficult), so this is really a challenge for players with a lot of time on their hands.
2. MALAGA
Take about a fall from grace, eh? Malaga were a whisker away from the Champions League semi-finals back in the 2012/13, but now they find themselves languishing in the second tier of Spanish football. So, they need a talented manager to get them back to where they belong.
But it's certainly not going to be easy. Malaga are in all kinds of financial trouble, so you'll have to do what you can with a minimal transfer budget and a pretty average set of players, while the Segunda Division is home to plenty of other massive clubs vying for promotion.
So, I recommend placing an emphasis on youth and trying to develop some top talent. Besides, that's what FM has always been about.
1. PARMA
After being demoted down to Serie D back in 2015, Parma are finally back in the Italian top-flight and looking to mirror the great sides of the late 90's.
Those teams included the likes of Gianluigi Buffon and Fabio Cannavaro, so you'll need to unearth a new generation of superstars if you ever want to knock Juventus off their perch. Since, you know, you can only really go so far when Gervinho is the best player in your squad.
First and foremost, however, Parma need to be back in the Champions League and competing with Europe's elite. With the resurgence of the Milan clubs and the arrival of Cristiano Ronaldo, getting involved with Italian football looks like it could be a lot of fun this year, while the sight of those iconic Parma football kits will always cause a pang of nostalgia or two.
The rebuilding job might take a few years, but the rewards will be magnificent if you're able to actually restore Parma to their former glory.
---
FOOTY.COM is your destination to compare prices on the Football Manager franchise.